Elevate Your EDC
Take YOUR everyday carry to the next level with an Original GOAT design!
With our ever increasing list of compatible models and materials, you are sure to find that GOAT that will separate you from the HERD and make you an OG of YOUR EDC!
ALL of our products are proudly MADE in the USA either by us OR our proud US partners!

UNIQUE DESIGNS & OPTIONS
OGINEERED JUST FOR YOU
Our OGineers are constantly at the drawing board (a.k.a. machine), creating new and unique ideas to let your unique OG personality come shining through in ALL of your favorite everyday carry items!

BUY WITH CONFIDENCE
WE'RE HAPPY WHEN YOUR HAPPY
With FREE RETURNS on ALL U.S. Orders and a 45-day money back GUARANTEE, join all the happy OGs that have already leveled up their carry to an Original GOAT!

OUTSTANDING CUSTOMER SERVICE
ALWAYS FEEL LIKE AN OG
We will give you 110%. We stand behind our products and our service, and we do our best to make sure that, regardless the outcome, you come out the winner!
The house doesn't always have to win!
Let customers speak for us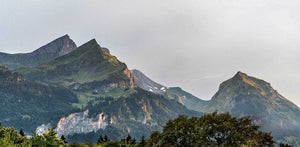 Moving Upward and Onward
Original GOAT continues to grow and expand...from new partnerships and authorized dealers to more compatible models and even more OG choices...if it is in your pocket, then let's make it an OG!
Joining Forces
We are pleased to announce that we have partnered with Lynch Northwest & Tactile Turn to bring more USA Made EDC gear to your pocket, as well as new 100% OG Exclusives!
(Pocketclips, Pry Bars & More - Available Soon!)