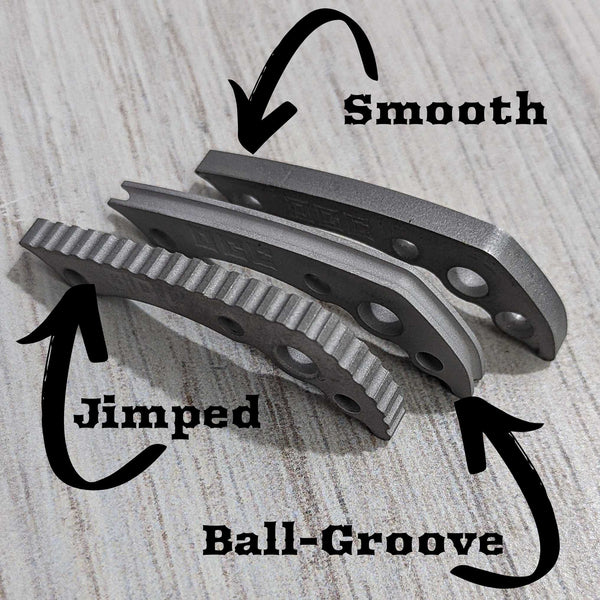 ***Compatible ONLY with Demko AD20.5 grivory models, THESE WILL NOT FIT THE BIG PIVOT MODEL
What's the perfect matching piece for your new set of OG scales...an OG Custom Back Spacer.   

With 3 different custom designs, these backspacers will complete your customized look.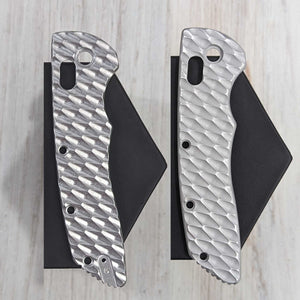 Stoned vs In The Buff
Stoned...a little shiner option, but still knocks down that super shiny aluminum.
In the Buff...a blasted and buff surface that takes that away that overall shiny finish but brings back just that hint of shine all along those edges.
Custom Ceramic Coat Options
From Splatters to Fades, learn more about our unique OG custom coating options to take your carry to the ultimate OG level!
Be the Color Magician
From Fades to Custom Splatter GOATs, the possibilities are practically endless when you create your own magical color creation.
Completes my Demko upgrades!
Perfect fit. Really fills out the empty space. Not much else to say. Totally satisfied with my purchase. Thanks
Ball-Groove back spacer - aluminum
I got this along with raw aluminum scales and the fit and finish is perfect. the back spacer blends with the scales so well it looks seamless. Initially I wasn't sure which back spacer to pick...I'm glad I went with the ball groove as it looks smooth and classy. two thumbs up!
20.5 scales
Awesome scales! Premium quality!