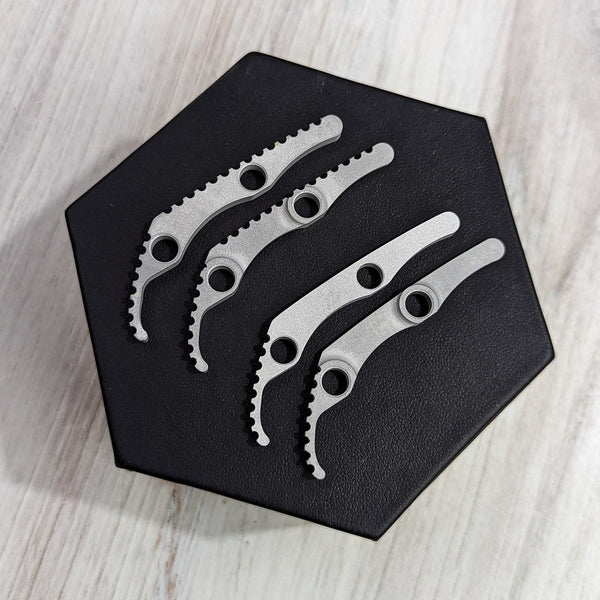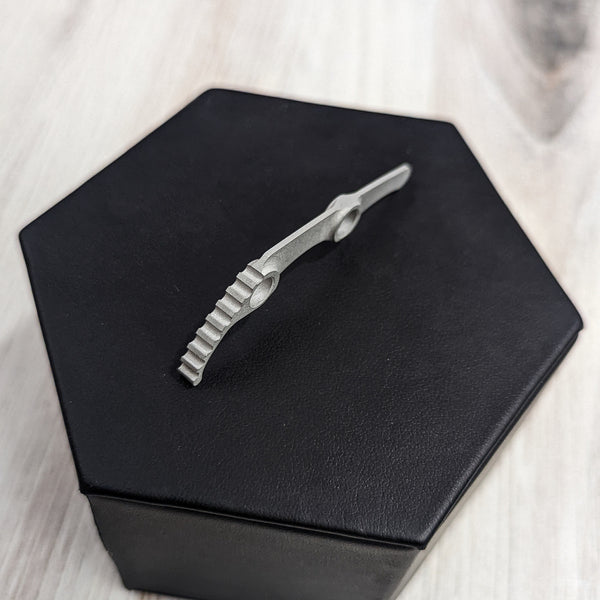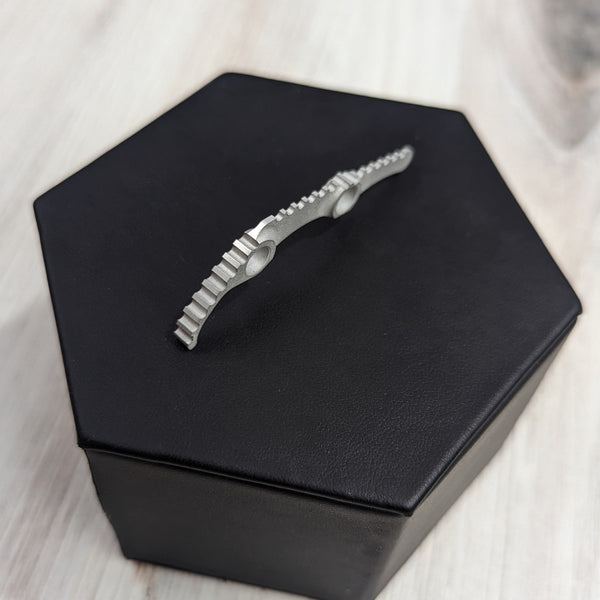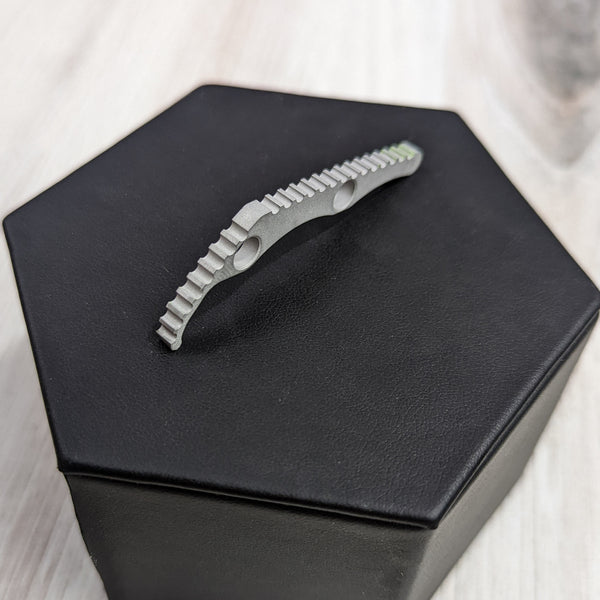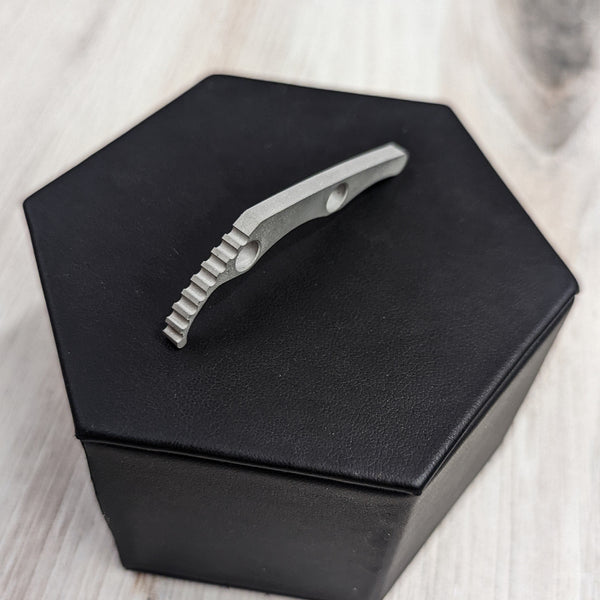 ***ATTENTION - Looking for our XL backspacer to match those XL scales...check out those options here. 
Complete your OG build with one of our unique backspacer options now available for the Hogue Deka v2, including the magnacut model. (these WILL NOT fit the v1 model).
Choose from four different designs - 2 "floating" and 2 solid spacers for your selection! 
Add some color to your carry by choosing your favorite cerakote color from one of our standard or premium options, or choose from 100+ Cerakote H-Series colors available on their website to match your OG style.
***Please note upon installation that there are no clearance issues prior to a full hard close to prevent any blade damage
Backspacer - Aluminum - In the Buff/Ceramic Coated (Compatible with Hogue Deka V2)
Standard Solid Half Jimped
I was looking for a way to add some stiffness to my ultem scales. This backspacer definitely helped. I got the solid spacer to hopefully keep a little more lint out. Fit very precisely. I like the look of the "in the buff" finish. I don't use a lanyard, but would be nice if there were a hole in the backspacer for one so it would match the scales. The Original Goat aluminum scales would cover it up anyway, so probably not an issue if you already have those.
I messed up
I purchased a half jimped floating backspacer. It's perfect! Easy install and everything centers up. Mistake was ordering Armor Black. It disappears in the blackness of the blade well. If I could do again I'd order a color or just let it in the buff. I'm going to order another for my clip Deka... just not black.