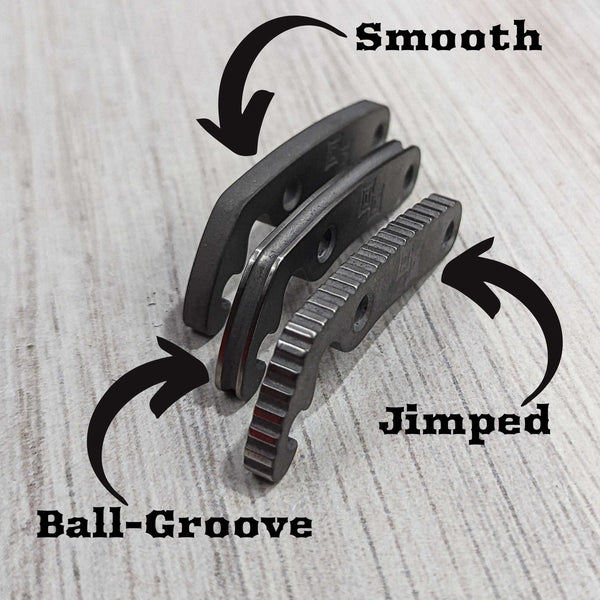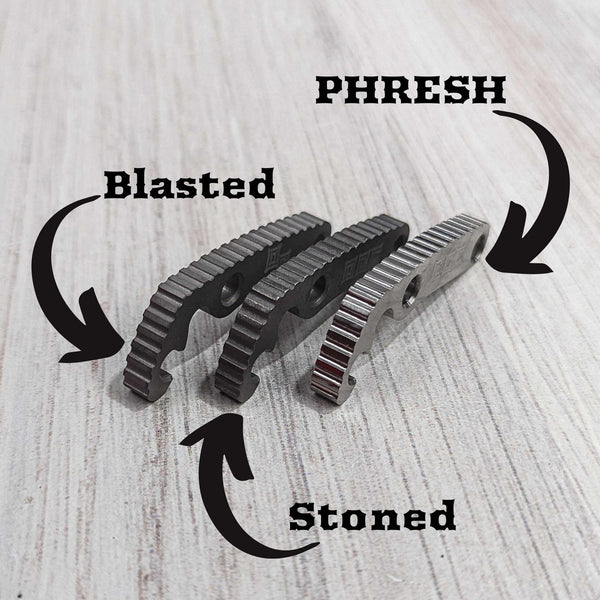 ***NOTICE: NEW SLICER SHARK BLADE TOO LONG FOR BACKSPACER...MAY CHIP BLADE!!!!
Complete that titanium build with an OG titanium backspacer.  Make it a matching set, or change things up to give a little finish contrast!
Finish Information:
PHRESH- Fresh from OG production, unfinished, and ready for your pocket or the perfect foundation for any DIY anodization project.  This shiny metal finish will be the finish you seek if you want to match that OEM textured titanium finish.  
Stoned - Stonewashed for that "typical" titanium finish (photos still coming).  A lighter finish than our previous stonewash, this stoned finish is sure to please those looking for that perfect in-between of our PHRESH and blasted finishes.
Blasted - A dark matte finish, we take this finish one step further to help prevent fingerprints; however, you are still likely to leave your OG imprint on this option!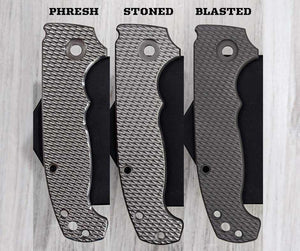 Titanium Finish Options
Choose from the following options...
PHRESH, this is a shiny finish straight from production. We lightly buff these to remove any sharp edges left behind by manufacturing, but you may still see light tool marks on this option.
STONED, this is your "typical" stonewashed finish...but with all that OG quality! We use the highest grade media and compounds so that these still remain a touch of shine.
BLASTED, this a darker, matte finish, and you can have them either dark blasted (shown) or a lighter blast that is just a few shades lighter due to the media we use, but still will have that matte look and feel.
Sweet Backspacer
Just like that rug really held the room together for the dude, this backspacer really sort of holds this build together. The goat abides!
Not great.
Beware on buying this - the photos are a bit misleading. I bought the ball groove with phresh finish. I received it and noticed that one side (shown in the product photos) is nicely machined; flat, chamfered and so on. However the opposite side, which is not shown in the product photos, isn't flat at all and has no chamfers. Once I emailed customer service, they apologized I wasn't impressed with the "unfinished" back side of their backspacer - meaning that my backspacer was at a normal qc level. For $50, it would be expected that both sides are flat and have matching levels of machining. I'll include photos below of the front and then the reverse side, where I sharpied it and took a flat stone to it to show the high spots. Overall, would not recommend this product if you're expecting good machining.
Ad20s backspacer
Fast shipping great tolerances