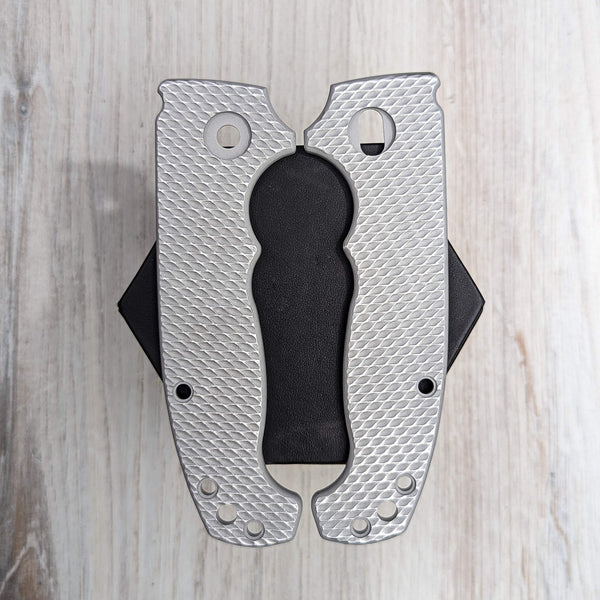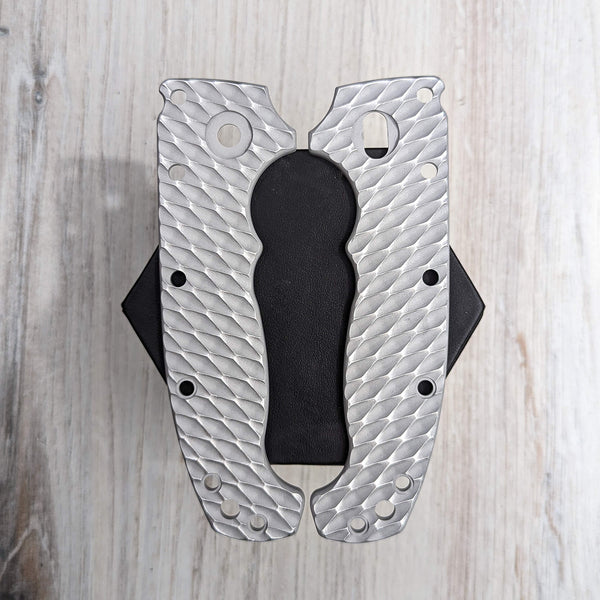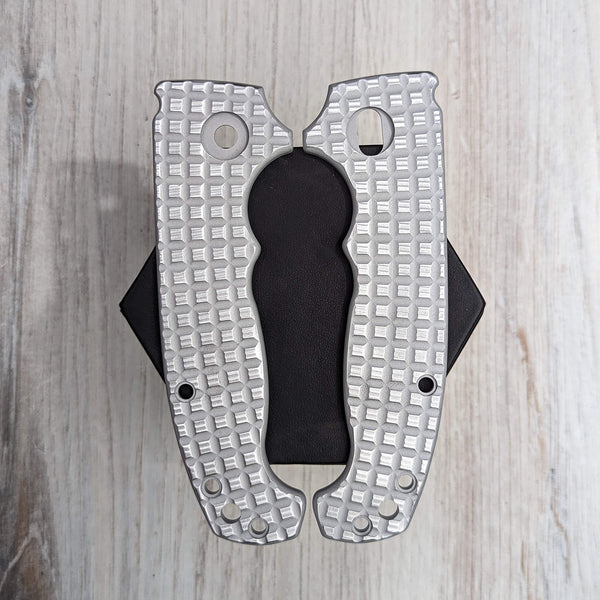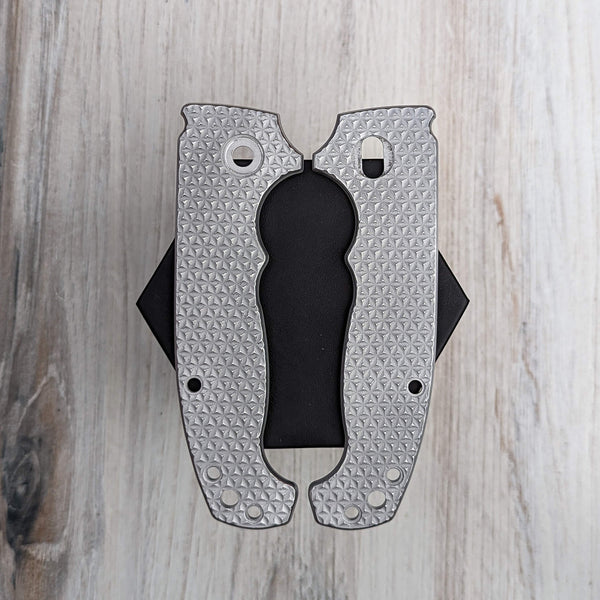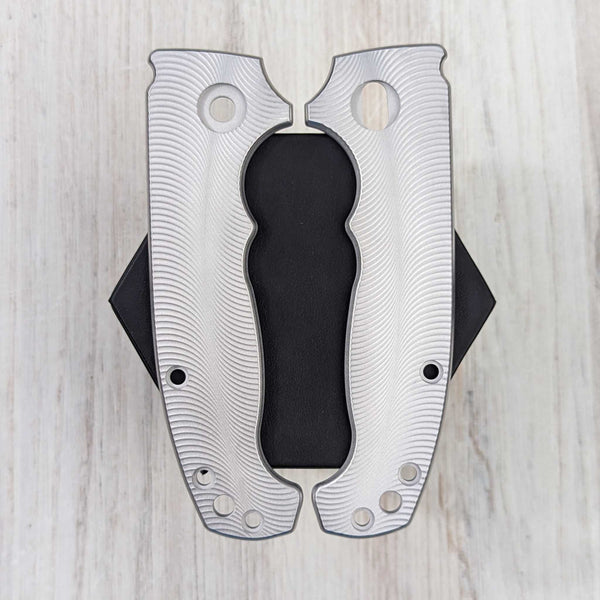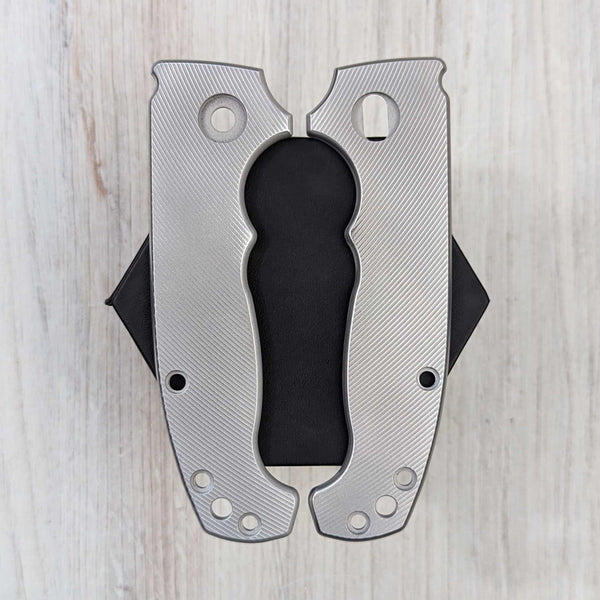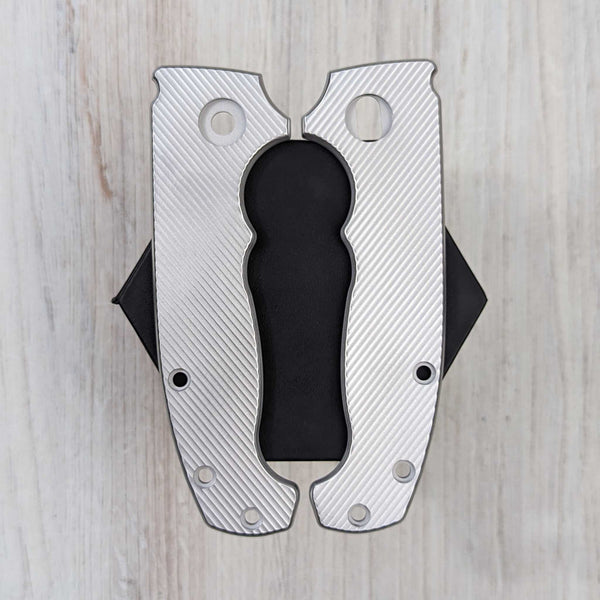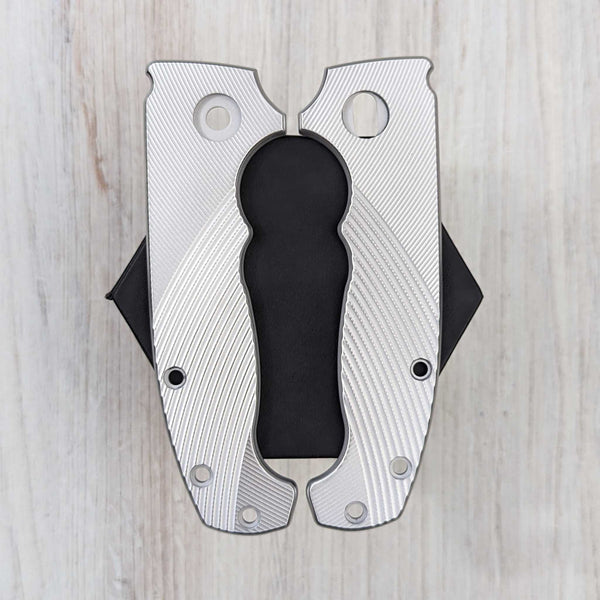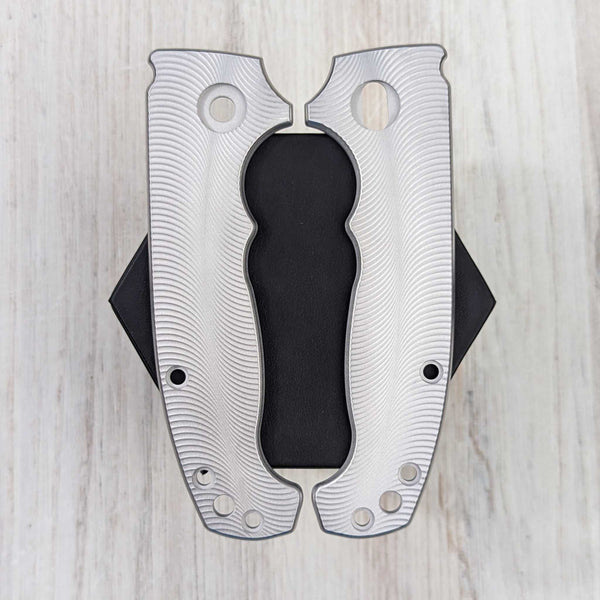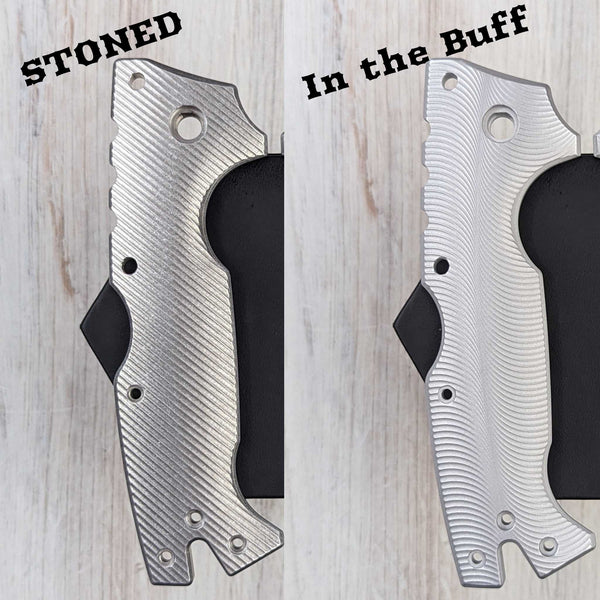 Custom-designed aluminum scales that are lightweight yet durable for your Demko AD20, AD20i, and AD20S.  These use the stock liners making it an easy swap to OG status!
This option is featured in our Stoned finish, which gives a unique tumbled look that keeps some of that natural aluminum shine without being "shiny."  For a softer aluminum look and feel, make sure to check out our In the Buff finish as this is a blasted finish with hand-buffed edges for that perfect combo of satin and shine!
Looking to bring some color to your favorite carry? Add our cerakoting service to your GOATs, and add either a standard color coating or express your inner OG, with one of our many custom options from our unique OG colors to our custom Splatter and Fade Coatings to show off your true OG vibe!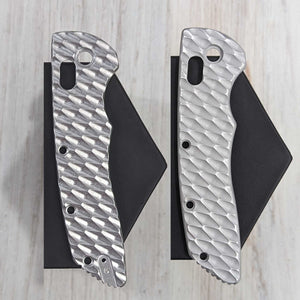 Stoned vs In The Buff
Stoned...a little shiner option, but still knocks down that super shiny aluminum.
In the Buff...a blasted and buff surface that takes that away that overall shiny finish but brings back just that hint of shine all along those edges.
Custom Ceramic Coat Options
From Splatters to Fades, learn more about our unique OG custom coating options to take your carry to the ultimate OG level!
Be the Color Magician
From Fades to Custom Splatter GOATs, the possibilities are practically endless when you create your own magical color creation.
Flawless Precision Knife Eye Candy
Replacing G10 factory scales. Made the knife look amazing. Before, meh… after Oh Yeah! The scales were made just absolutely perfect and fit like a glove to the bones of the knife. Texturing will lock your hand in without rubbing it raw and the overall aesthetic is an eye catcher
Amazing
Let's put it this way. Don't underestimate how much these scales transform the AD20 / AD20s. I chose the aluminum scales to keep the weight down specifically and it does just that. Will be getting more, highly recommend.