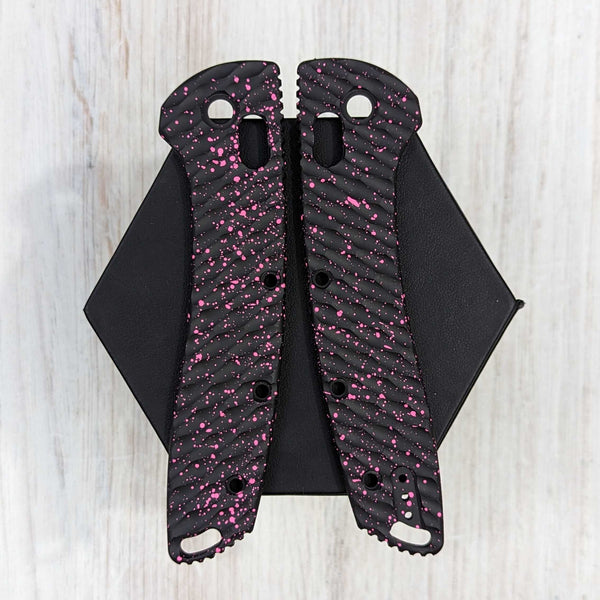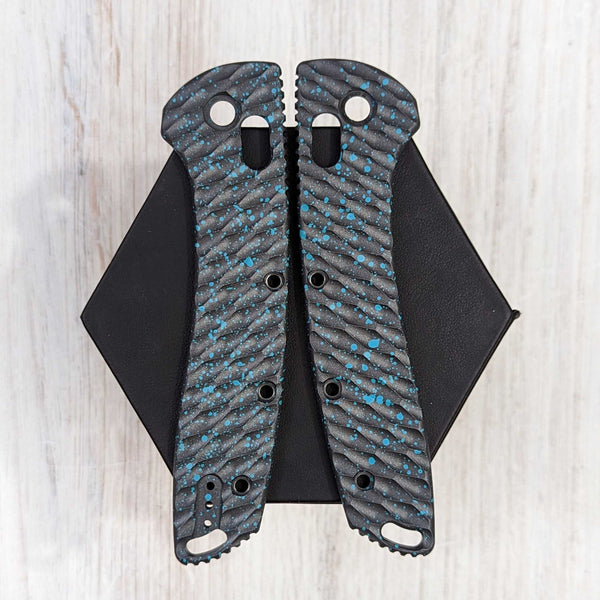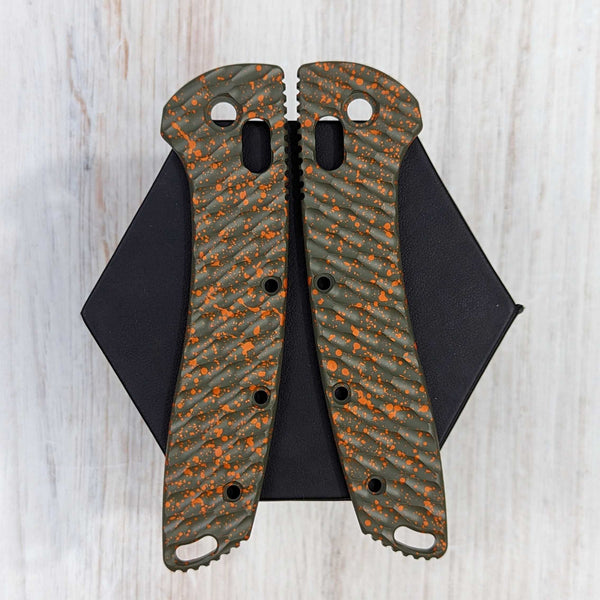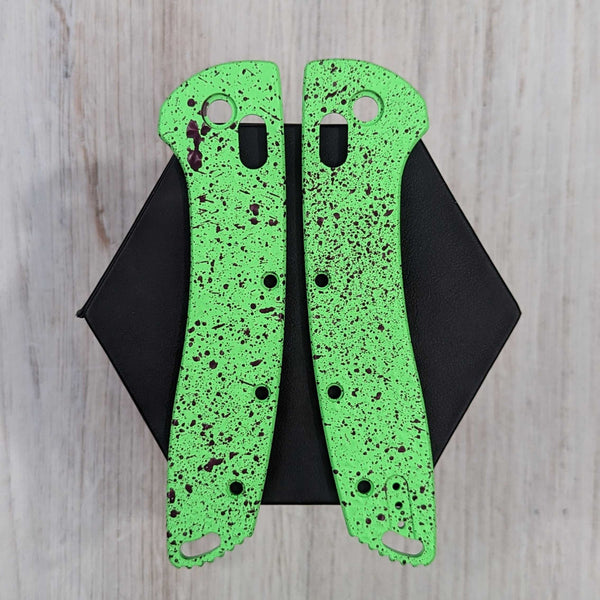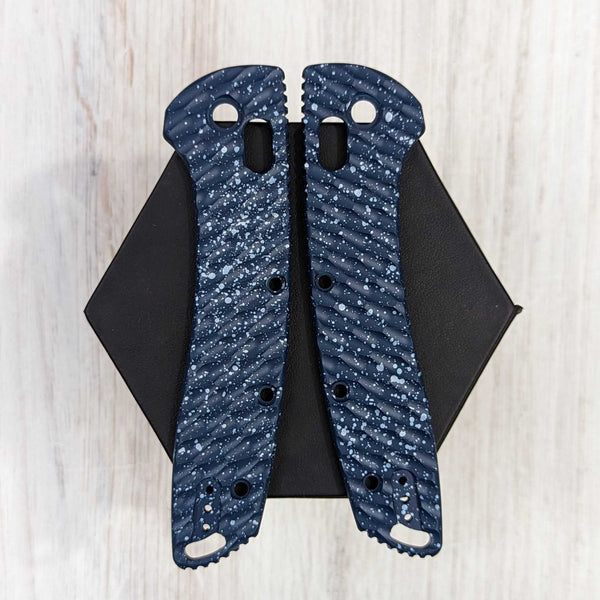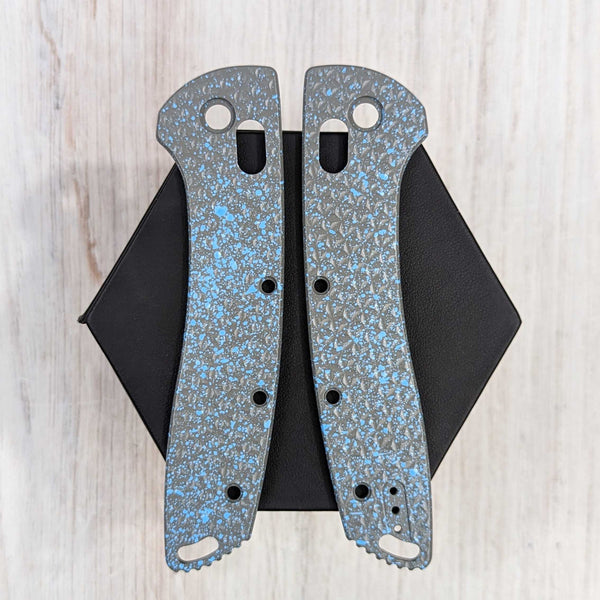 We decided to show off a little piece of personalities with unique SPLATTER GOAT color combos to match our OG vibes....will your vibe match one of ours, or will you choose your own OG style with a custom Splatter GOAT.
The OG - our co-founder and visionary's choice - features our new OG Purple (a proprietary mixture that is sure to be that perfect purple) as its base coat & a splatter of Hi-Vis Orange (H-346) for that OG combo. 
Boss Lady - the choice of our co-founder that wears the pants around here - Armor Black base coat & a splatter of that hot pink (Prison Pink (H-141 in this case)...looking for more Pink options, make sure to check out our custom Splatter GOAT options...as her OG Pink will be debuting as well!
Eclectic - you all know and love our @knife_eclectic, our social OG, and we know you will love his choice - Carbon Grey (E-240) base coat, that perfect color for finding the silver lining to every grey cloud & of course, a splatter of that Aztec Teal (H-349)...his favorite color of all...he can even pick it out of a line-up!
Hurricane Hunter - choice of our engineer with a little bit of FL hurricane and a desire to hunt for a better tomorrow - Every hunter's choice, that OG Green base coat & for that FL summer hurricane vibe, splatters in Tequila Sunrise (H-309).  You all know how we Floridians like to ride out a sunset during a "little" summer storm...but if you prefer that full hunter vibe and better visibility, make that splatter pop with Hi-Vis Orange (H-346)...as a custom Splatter GOAT option!
Neon Extreme - the choice of our engineer that lights up every room, especially when there might be a black light around - Parakeet Green (H-331) base coat & a Black Cherry (H-319) splatter; pretty sure you won't need any help finding your carry suited up with this OG combo...but if you do, get that black light out of the time machine, and you will be sure to find it!! 
Starry Nights - for the man that keeps everything running during the day, we understand why he dreams of the night's sky - Navy Blue (E-220) & Crushed Silver (H-255) splatter that picks up a little of that blue while still giving that starry look.  
Color Magician (Limited Availability) - our coating specialist is always experimenting and changing his choices, so this will always be a limited option - Current Option - Bullshark Grey base coat with a Blue Raspberry (H-329) splatter. 
Become your own COLOR MAGICIAN...  
Head over to our Custom COLORED GOATs, choose from splatters, fades, and more, to make your carry a true Orginal GOAT! 
Perfect fit and some
The splatter was well balanced, and instalation went smoothly. Overall 10/10 - thanks!
Everything I hoped for
I absolutely love my RSK, but the factory jade scales did not look as good as anticipated once I saw them in person. I happened upon the OG website while searching for replacements, and recalled how often I've seen OG scales mentioned in online knife communities. So I gave 'em a shot.
The replacement scales are better than I had allowed myself to hope for. The knife is still light for a large folder, the ergos are even better than they were from the factory, and it just looks absolutely fantastic.
There was an issue when checking out (not the website's fault), so I had to contact customer support to resolve an error with my scale customizations. Customer support's response was swift, and my problem resolved effortlessly.
The whole experience was nothing but pleasant. I foresee additional purchases from OG in my very near future.