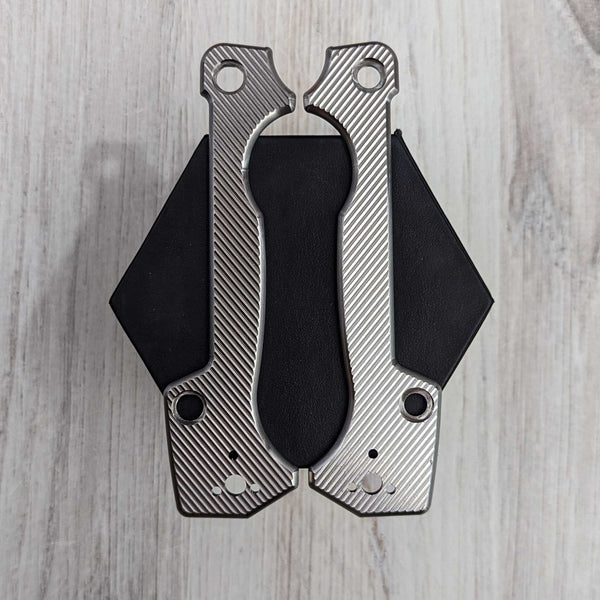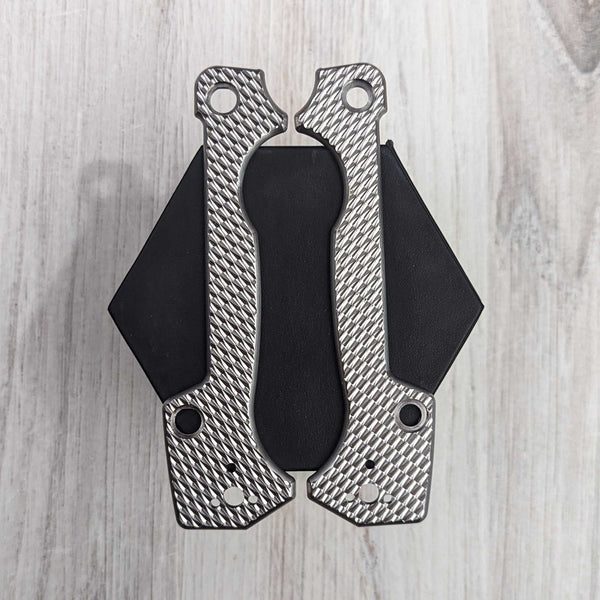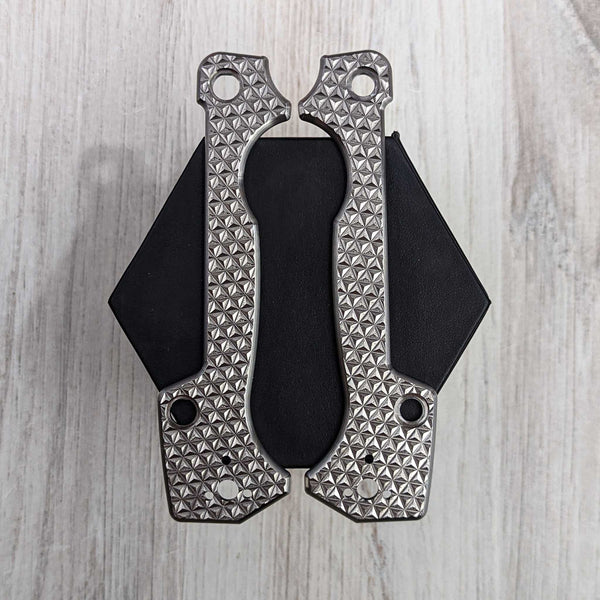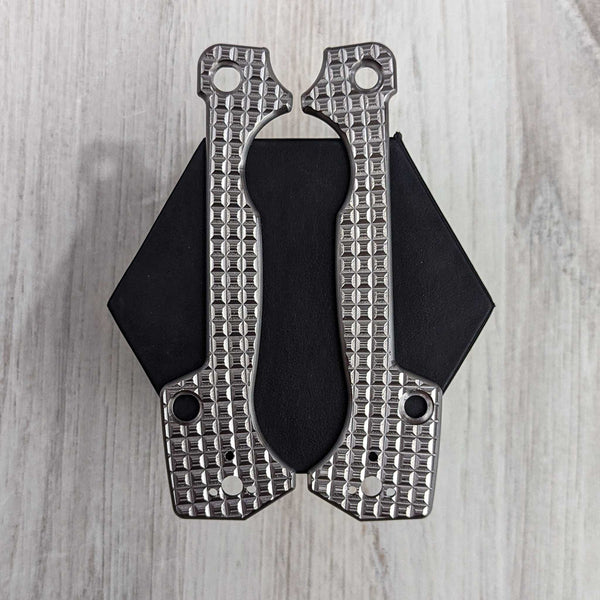 You asked, and so it had to be...we have now upgraded our entire AD-15 product line to be LINERLESS!!  These are sure to take that knife from an everyday carry to an OG carry!
Prefer a little lighter option for carry, then be sure to check out our LINERLESS aluminum series!  Giving you all the texture and comfort that you know and love from an OG but still keeping that knife pocket friendly for those lighter carry days!
Be sure to check out all of our finishing options, including our anodizing and cerakoting services to bring some color to your carry and truly make that knife an Original GOAT!
These scales are compatible with the Cold Steel AD-15 and the AD-15 Lite.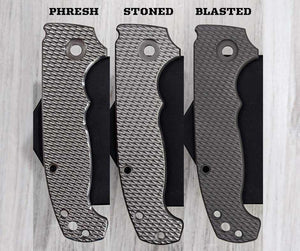 Titanium Finish Options
Choose from the following options...
PHRESH, this is a shiny finish straight from production. We lightly buff these to remove any sharp edges left behind by manufacturing, but you may still see light tool marks on this option.
STONED, this is your "typical" stonewashed finish...but with all that OG quality! We use the highest grade media and compounds so that these still remain a touch of shine.
BLASTED, this a darker, matte finish, and you can have them either dark blasted (shown) or a lighter blast that is just a few shades lighter due to the media we use, but still will have that matte look and feel.
AD-15 Titanium PHRESH,SHARKTOOTH
Man let me tell you these OG GOAT AD15 titanium scales are top quality with a perfect fit. I really wanted the pineapple but out of stock so I settled for the sharktooth, I'll have to say I made a good decision not letting these pass me by. 🇺🇸 👍
Beautiful Scales with Great Finish
Really adds to the overall feel of quality in terms of fit and finish, and weight.
Next-Level. Holy Smokes!
I've had a LOT of aftermarket scales added to various shiny objects over the years but I can't remember ever handling something like this. The MM2 milling design, the thickness of the scales... whatever it is it comes together with the AD-15 to create something that is greater than it's parts. I mean the AD-15 is no slouch on it's own, but we all know that the scales are a bit rough. The Ti MM2 scales really put it in an entirely different category. I'm very happy with this purchase.