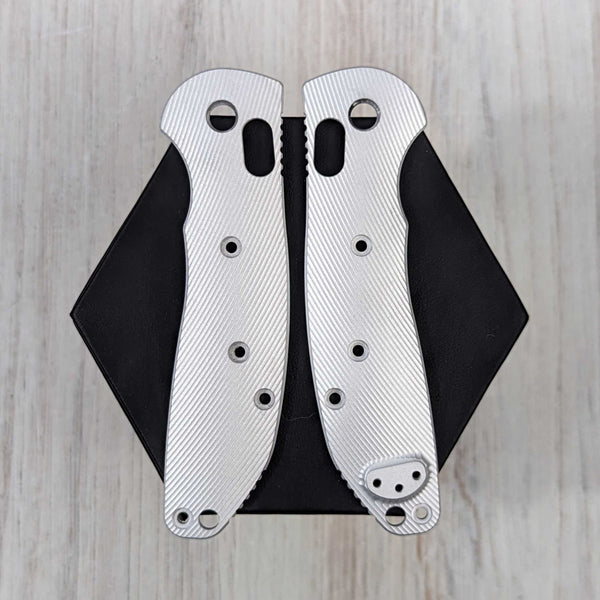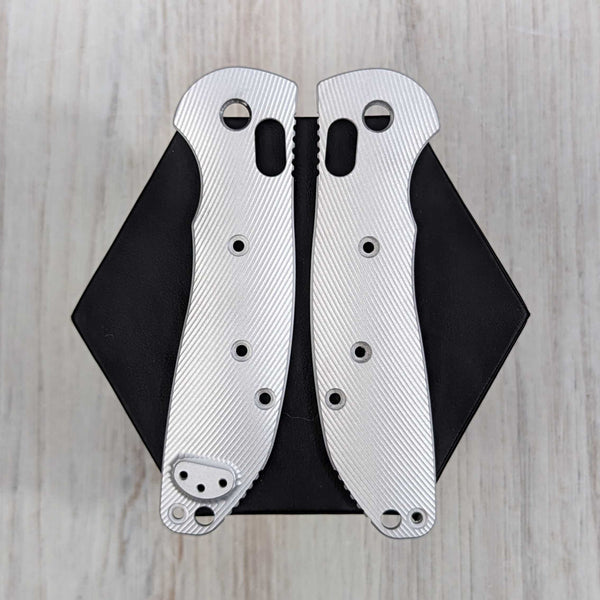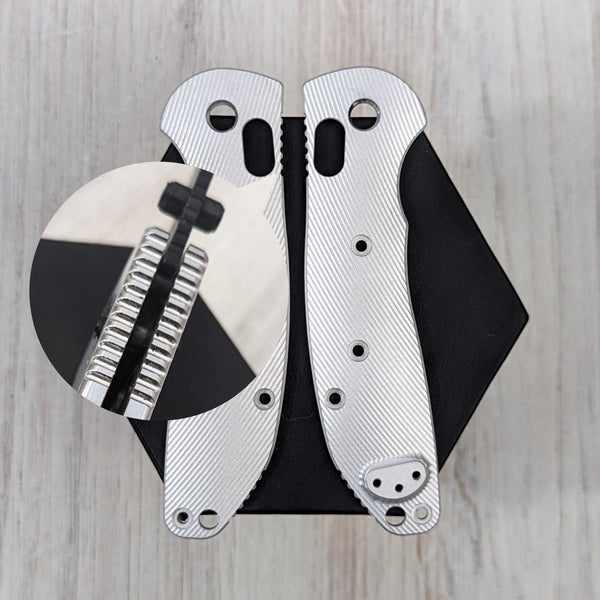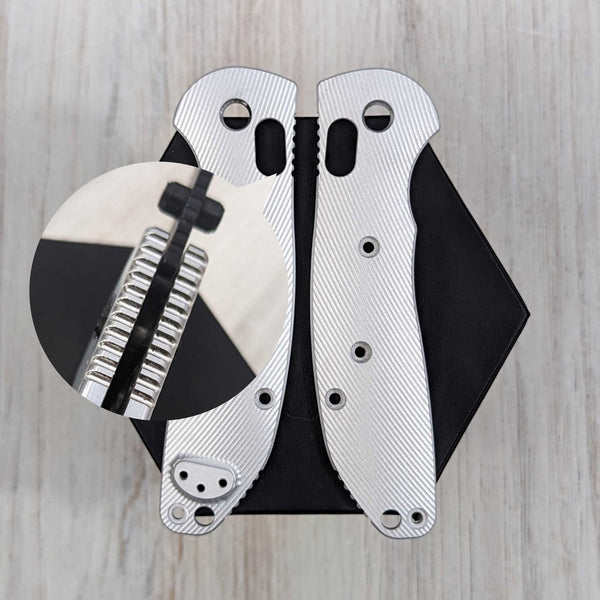 The Doug Ritter mini-RSK Mk1-G2 joins its big brother as part of our family of OGs!  
Available in two options...our STOCKY GOAT Aluminum Scales - our most "stock" option - with that contoured feel you're accustomed to but with that OG style, or access our pineapple and expanded textures on our FLAT GOAT option that is a flat-styled scale!  Both models are the same thickness and use stock hardware.  
These items are part of our KnifeRights collection, and a portion of each sale is donated to KnifeRigthts to keep these OG options in your pocket!
With our support, Doug and his team can devote their time to fighting for YOUR RIGHTS as a knife owner...and we can't think of anything more OG than that!
Find out more about Knife Rights at: www.KnifeRights.org
Don't have a Mini RSK Mk1-G2 in your collection but want to add one...make sure to check out Knife Works, the exclusive source of these fantastic knives!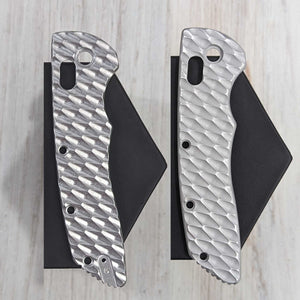 Stoned vs In The Buff
Stoned...a little shiner option, but still knocks down that super shiny aluminum.
In the Buff...a blasted and buff surface that takes that away that overall shiny finish but brings back just that hint of shine all along those edges.
Custom Ceramic Coat Options
From Splatters to Fades, learn more about our unique OG custom coating options to take your carry to the ultimate OG level!
Be the Color Magician
From Fades to Custom Splatter GOATs, the possibilities are practically endless when you create your own magical color creation.
Perfect
Biggest worry with aftermarket scales was loosing the contoured feel and perfect ergos of the RSK. These exceeded my expectations big a long shot! Fit and finish is perfect on these and keep the incredible feel of this model intact. Plus, they assist in money going towards Knife Rights so it's a win win.
Solid!
This is a great addition to the mini Ritter. Thanks OG!
TOP FLIGHT
Excellence fit and finish! A HUGE upgrade from the CF scales.