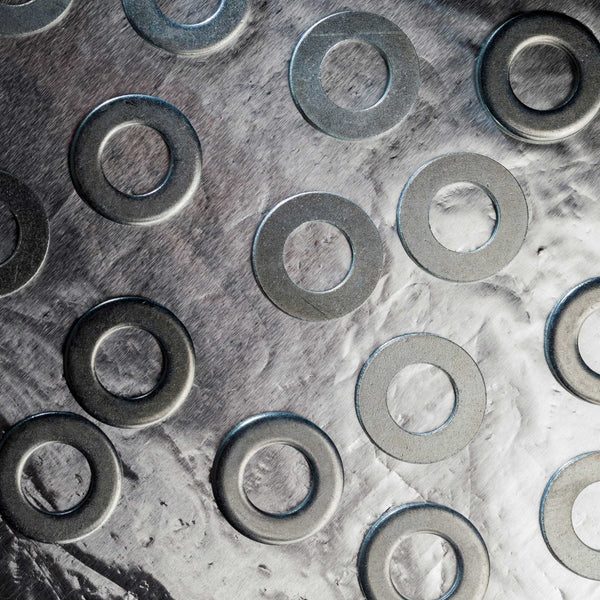 If you have acquired a set of our AD20/AD20S linerless titanium scales, but they were missing the necessary hardware to get those GOATs running like OGs...then look no further as this is the item for you!
Please note that there are two different hardware sets...
For our Gen1 (2022) AD20/AD20S linerless titanium scales:
Set of our hardened washers
Set of 0.016" spacers for use with skiff bearings, if needed
Set of 0.005" spacers to take up any necessary gap - if you are still experiencing any blade play or lock stick with the hardened washers this would be your next step!
For our Gen2/current (2023) AD20/AD20S linerless titanium scales:
All Hardware provided in Gen1 pack + a set of pins for both the AD20 & AD20S pins
Good stuff quality work they can't pump em out fast enough I love the way they fit on my AD20 and AD20s awesome products!
@shnazola
Really helpful the way you guys sent me everything I may need I was able to dial in a few things of the builds I had going and they are all solid and centered! Great work guys now can't wait to get the rest of the gear I have on order with you guys
Needed Accessory
For proper alignment of your OG AD20 scales. Excellent item...