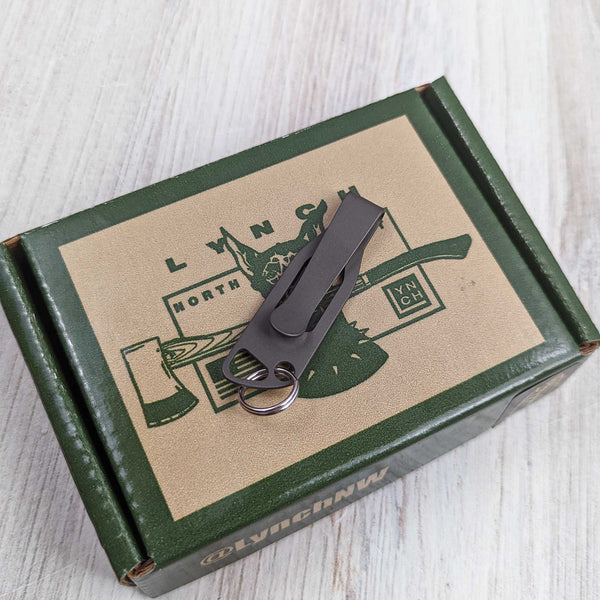 These are Lynch Northwest's key hanger clip, designed to make carrying those keys a little easier on your everyday carry, but either hanging from a belt or the edge of your pocket. 
Stop digging for those keys amongst your favorite carry items, and free up some of that precious pocket space!
Like Original GOAT, all of Lynch NW's products are 100% USA-MADE and come with a lifetime guarantee, so you are sure to find that high-quality standard that you find in all of our products!  
Custom Cerakoting Options
From Splatters to Fades, learn more about our unique OG custom coating options to take your carry to the ultimate OG level!
Be the Color Magician
From Fades to Custom Splatter GOATs, the possibilities are practically endless when you create your own magical color creation.