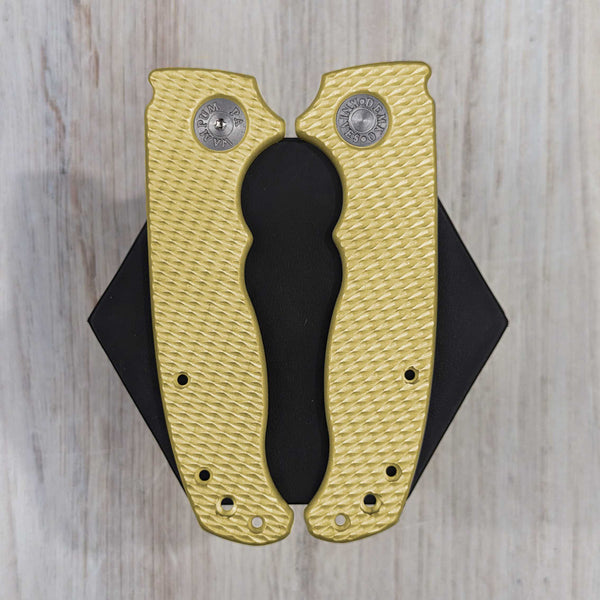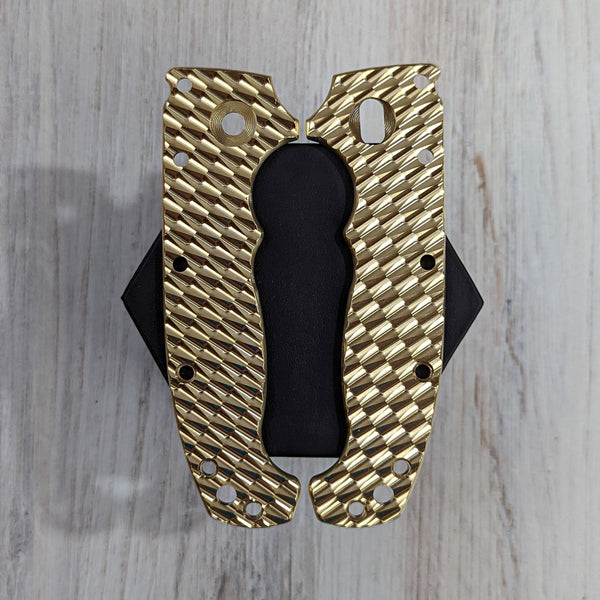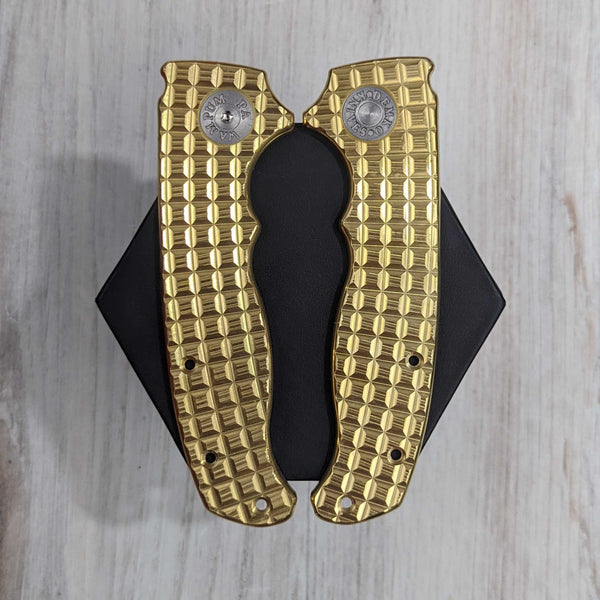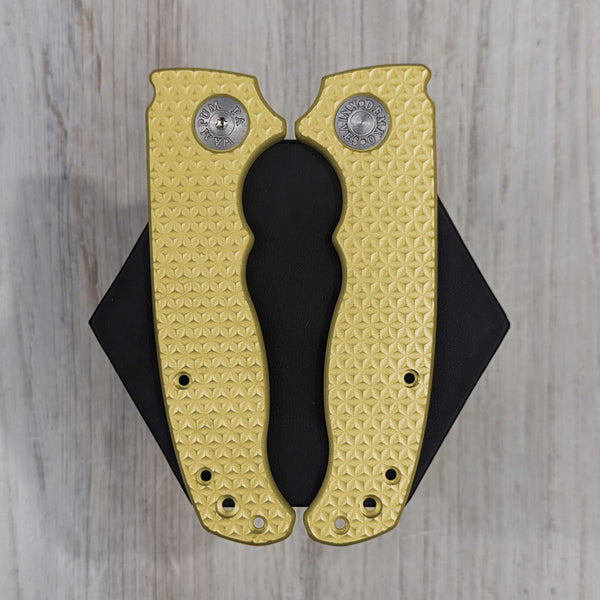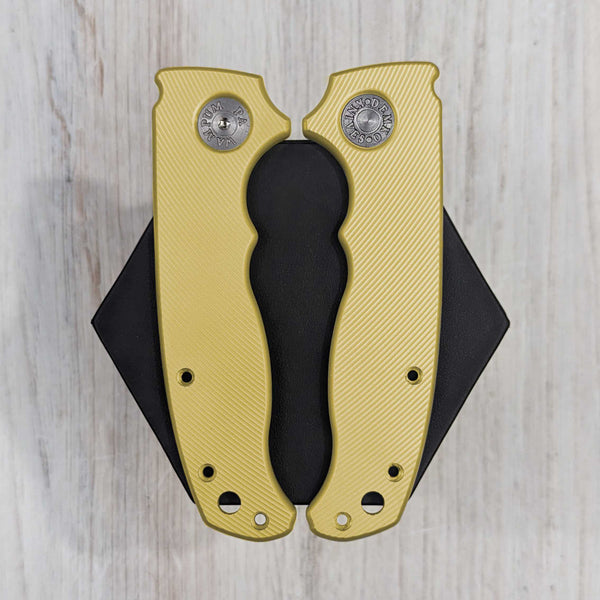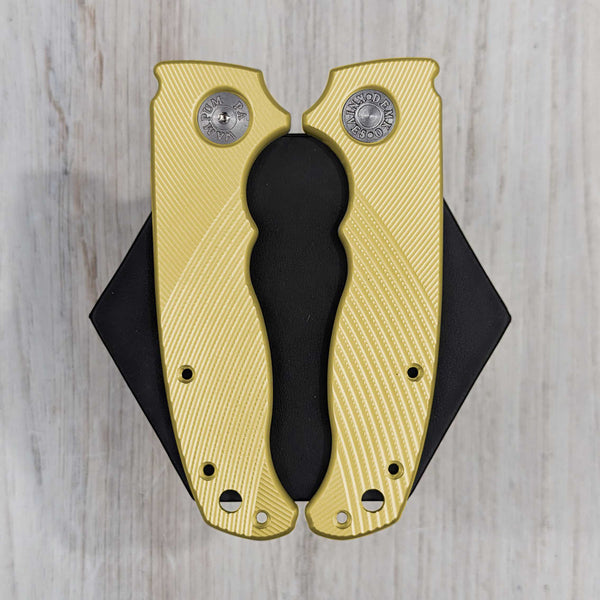 We're finally bringing them back...options for the AD20/AD20S...and we figured what better way to start that comeback than with a little bit of brass and copper to liven up your AD20/AD20S carry!
These brass scales will accept your liners for complete fitment without restriction due to pin variance!  
MODEL - STOCKY GOAT - Our "stocky" GOATs are designed to give you that stock-like feel with all the OG upgrades! These are sure to bring texture and style to your front pocket!
BRASS FINISH INFO
PHRESH (EXPANDED / PHRESH option has a great photo of this finish) - your usual bright, shiny brass finish.  This finish has a light buffing to remove sharp edges left from machining; otherwise, this is your usual bright, shiny brass finish.
IN THE BUFF - our signature finish carried over to our brass options; this finish takes that shiny brass finish down a notch. Of course, we still had to bring back just a little bit of that shine by hand buffing those peaks to make them stand out like every OG should...this is a very similar finish to our In the Buff aluminum options.
***Due to the nature of brass, there can be some natural patina and color variation from the photos provided, but always backed by our OGuarantee!
Meets Expectations
The picture made these scales look too good to pass up. I normally would not go for a copper or brass (especially copper), but brass done right is tough to resist due to its unique characteristics. This is about as good as at gets for brass. Super high polished, excellent machining and these scales just pop. These should be relatively easy to maintain and you can keep these polished and super shiny. Yeah, there's nothing out there that looks like these do and makes your knife look like $1000 (expression). These scales are an easy high recommendation. I've done OG Aluminum and Brass. I'd like some OG Titanium next please!
Badass Brass
These brass scales completely change the look and feel of the AD20! They are AMAZING!