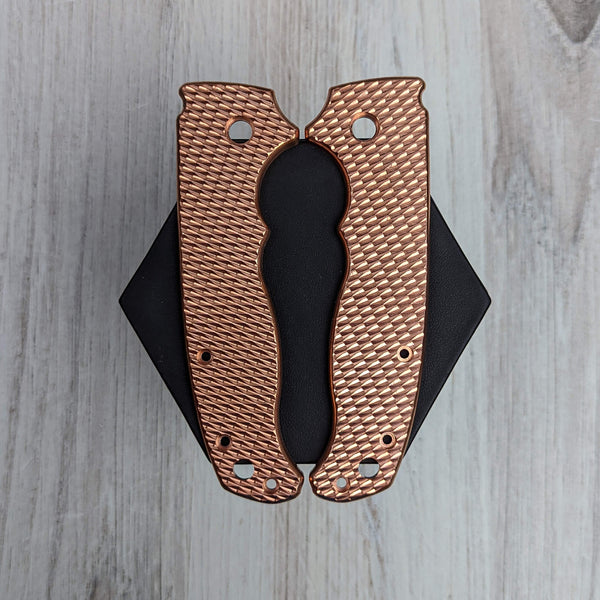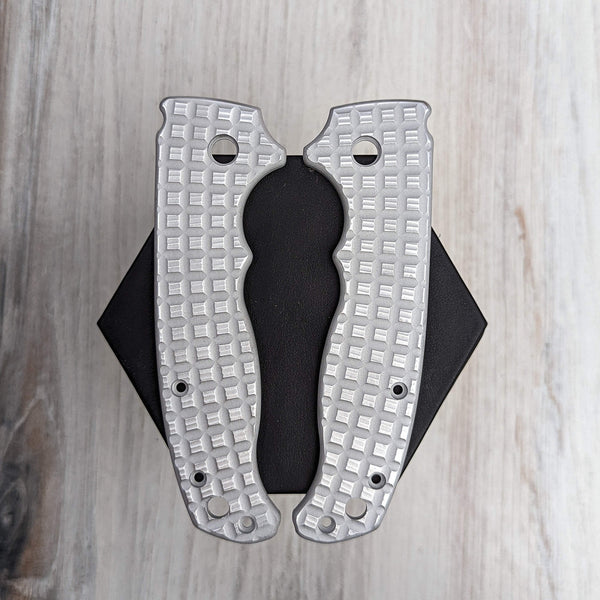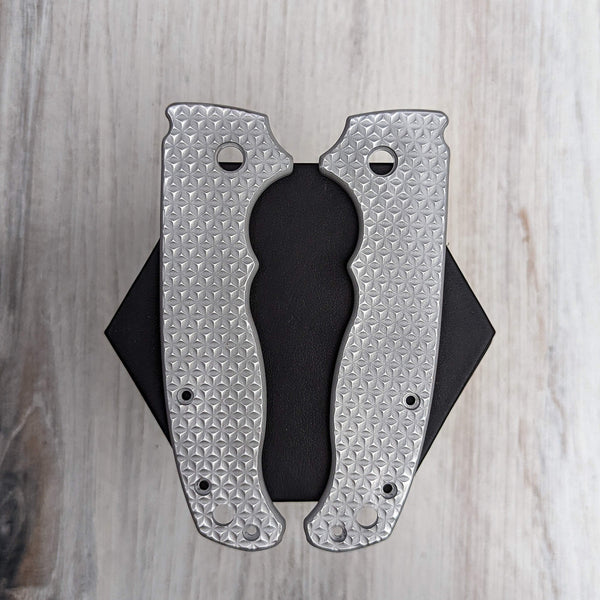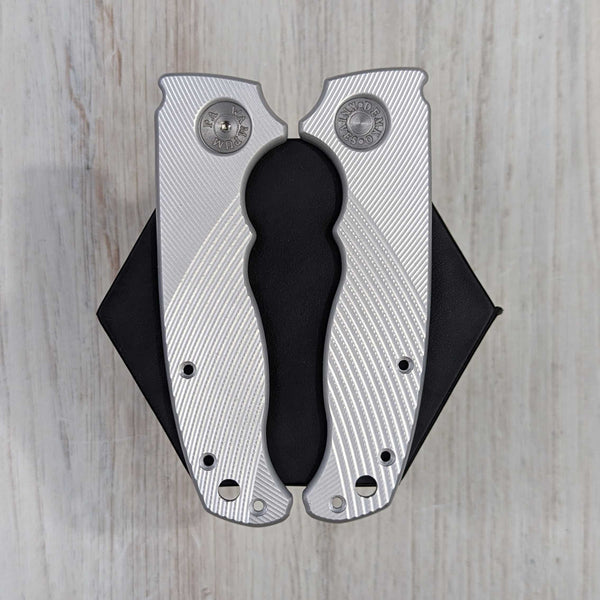 ***
Small Pivot - Compatible with Demko AD20.5 grivory models only
Big Pivot - Compatible with Demko AD20.5 Carbon Fiber & G10 models only, does not fit linerless Titanium model
*** 
Want to add some weight and personality to your favorite edc carry, then pick up a set of these shiny new pennies for your grivory model Demko AD20.5 today!  These full copper scales will give you everything you are looking for if you are a copper OG!
Bringing some of those beloved original textures back from the vault for this special event!
***New MM1 & Wings Texture shown in Big Pivot model, but you will receive a small pivot design!
***Longer pocketclip screws provided with each set***
***you'll have to use your imagination from here on out for our grivory Demko Ad20.5 collection, as we have not yet been able to make every option for pictures, but we didn't want to leave anyone left out! So...you know what copper looks like, and you have what our textures look like...so, for this release, you will have to photoshop those together for us if that image is missing or of another material/product for texture reference!
***Due to the nature of copper, there can be some natural patina and color variation from the photos provided, but always backed by our OGuarantee!
Love it!
It looks like brass and copper may become special run items rather than regularly available OG options-- I picked up a set of copper AD20.5 scales during the St. Paddy's Day special. I highly recommend grabbing a set when you can, they are phenomenal!
Made my favorite knife better
I bought the copper scales for my Demko 20.5 and am very happy with the both the build and the added weight. They fit perfect. There is engraving on the inside as well as an added plus. I suspect I'll be buying more for my other knives also.
Gorgeous
Put my new Fat Copper scales on my 20.5 yesterday and man does the knife look amazing especially with the black blade, hardware, Lynch black Clip and OG black backspacer. Not only does it look amazing it feels like a completely different knife it's got a solid quality feel to it VS the crummy grivory ones that came on it. Do yourself a favor put some OG scales on your 20.5