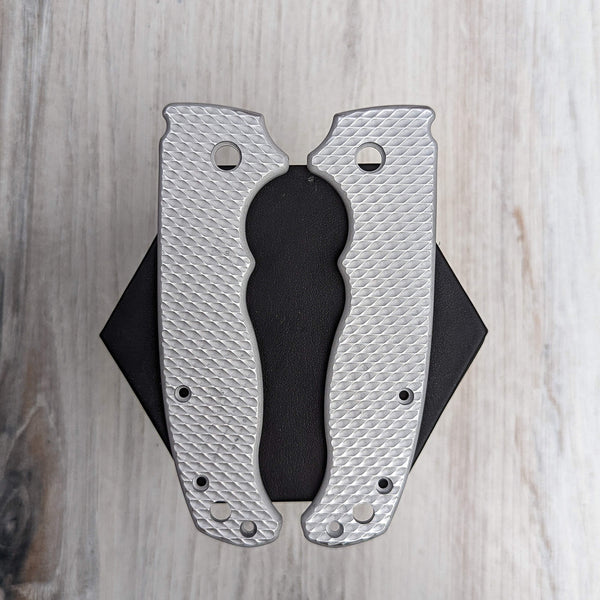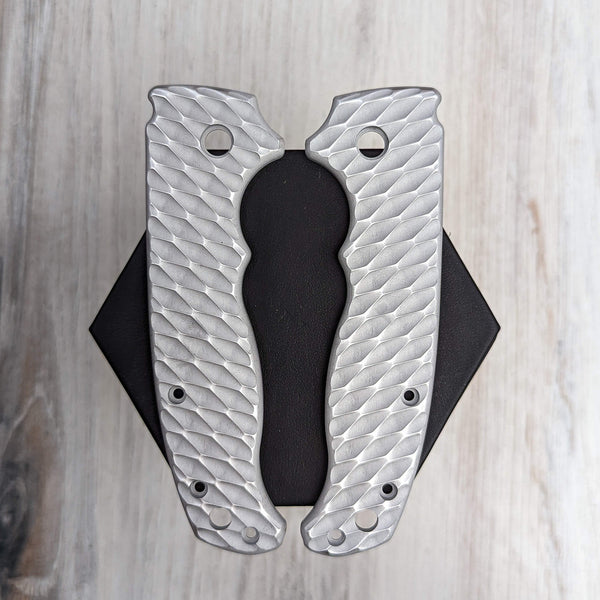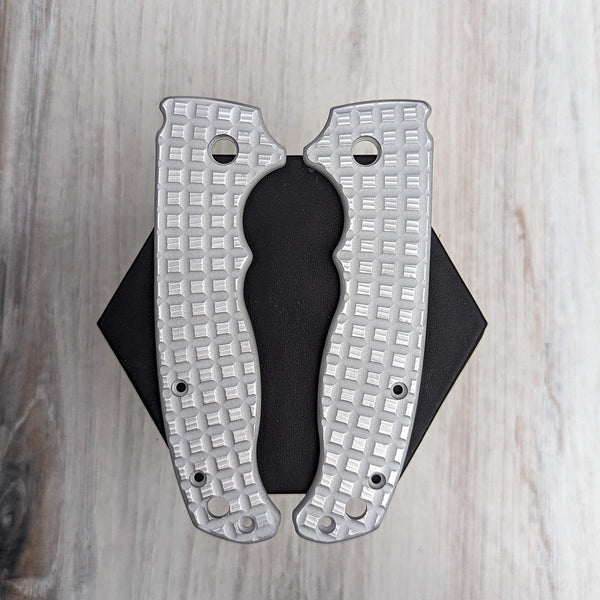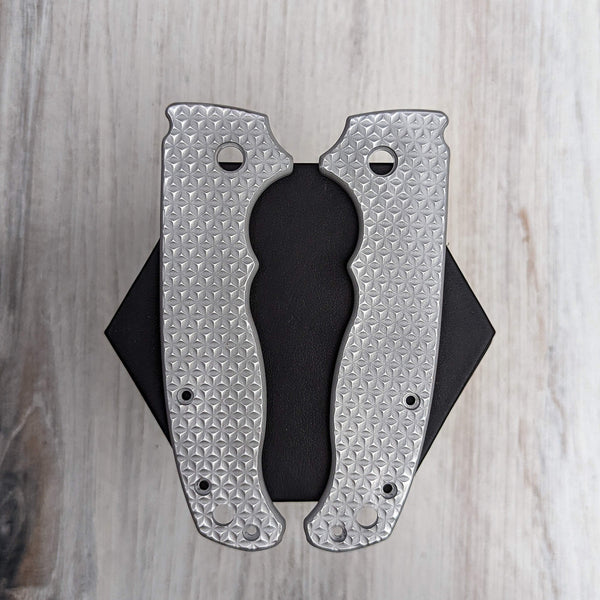 ***
Small Pivot - Compatible with Demko AD20.5 grivory models only
Big Pivot - Compatible with Demko AD20.5 Carbon Fiber & G10 models only, does not fit linerless Titanium model
***
Look at those Scales...Thicker is Better!! 

If that is what you are thinking, then these scales are for you.  Perfectly lining up with those studs, and giving you more handle to get that job done with more comfort and balance.
Featured in all of our OG textures and In the Buff or Coated.  
***Longer Pocketclip screws provided with each set***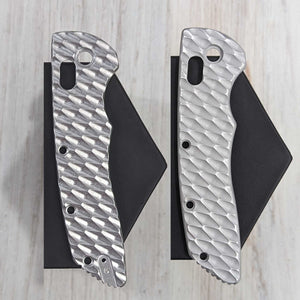 Stoned vs In The Buff
Stoned...a little shiner option, but still knocks down that super shiny aluminum.
In the Buff...a blasted and buff surface that takes that away that overall shiny finish but brings back just that hint of shine all along those edges.
Custom Ceramic Coat Options
From Splatters to Fades, learn more about our unique OG custom coating options to take your carry to the ultimate OG level!
Be the Color Magician
From Fades to Custom Splatter GOATs, the possibilities are practically endless when you create your own magical color creation.
All I expected and more
Amazing fit and finish... my ad20.5 no longer feels like a toy... it feels like a solid beast... a tank with great action to boot... couldn't ask for more
Demko AD 20.5 Aluminum Phat Goat Small Pivot (and back spacer)
Very impressed. Fit and finish on these are great. Installed like a dream without being out of alignment, tight, or loose, on the inserts and existing hardware. The Shark's Tooth texture on my Shark Foot blade is perfect. Sprung for the custom black cherry color and could not be happier. Beautiful, and the backspacer color and fit matches beautifully. Will have more Goat's in the future.