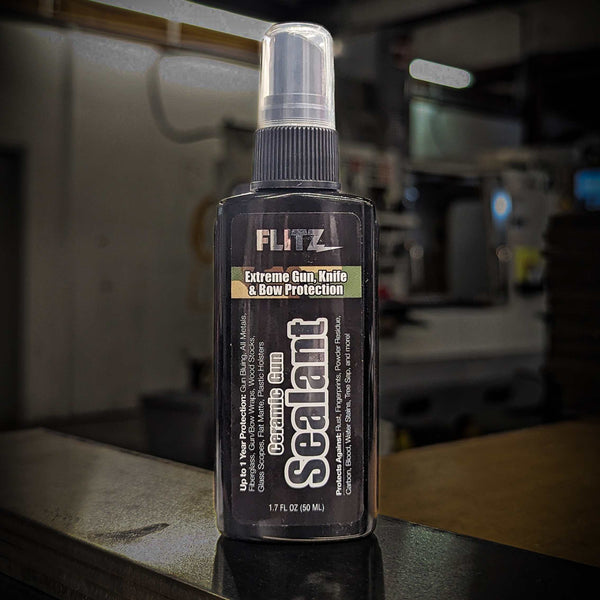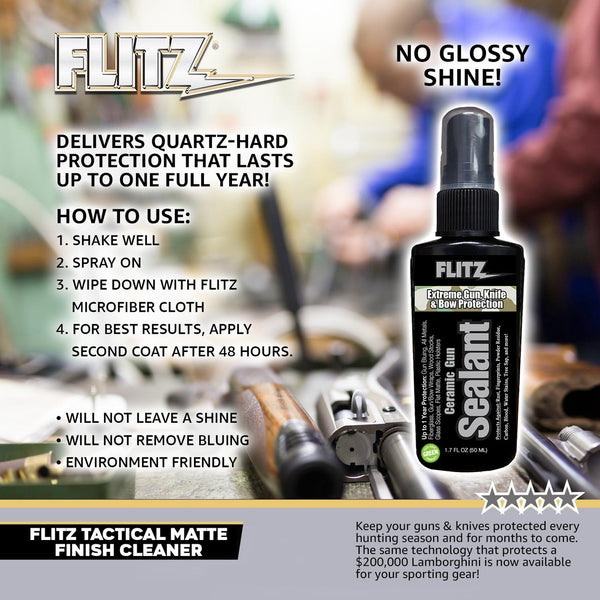 Treat your favorite everyday carry like a $200,000 Lamborghini!! 
That's right, the same technology used on high-end vehicles can now be used to seal & protect your carry in one easy application, and it won't leave a shine on your matte finishes!  Protects up to one full year with this hydrophobic nano-ceramic technology!  

This NANO-CERAMIC hydrophobic spray is safe on:
All Metals
Fiberglass
Clear Coats
All Paints
Plastics
Granite
Glass
All Man-Made Hard Surfaces
*** Always test the product on a small area before use.
Find more information on Flitz's website.