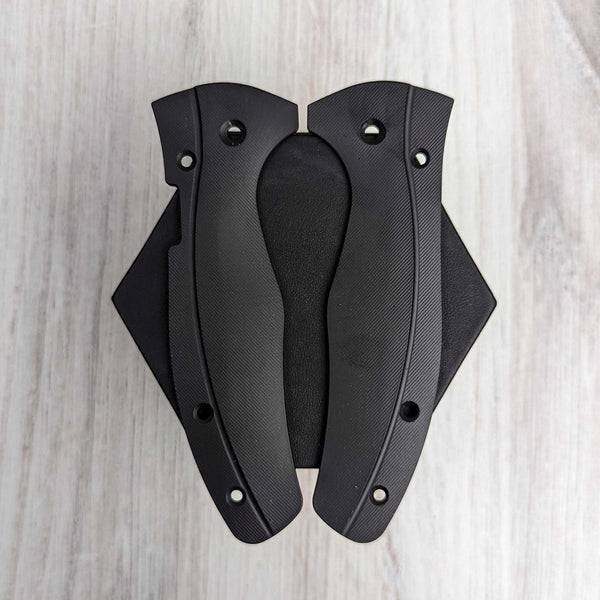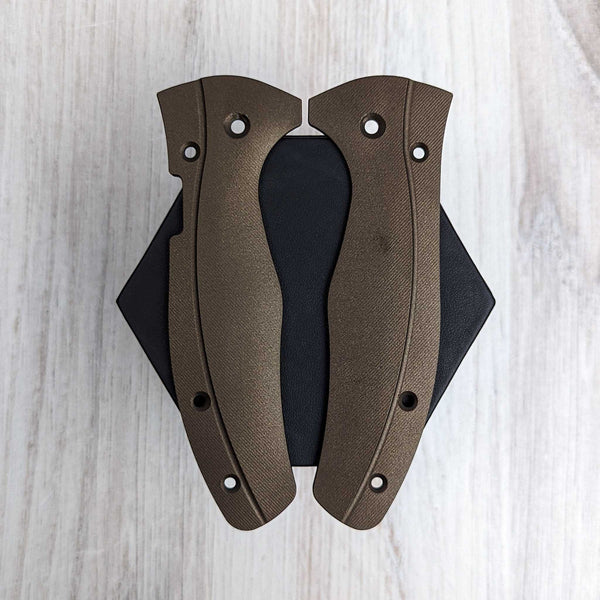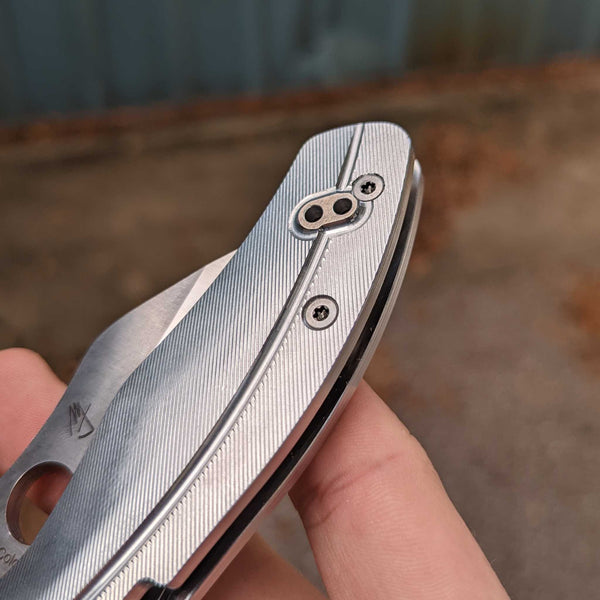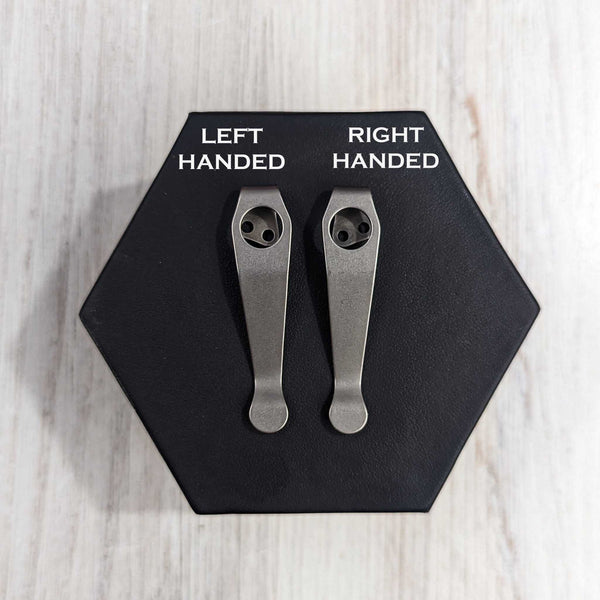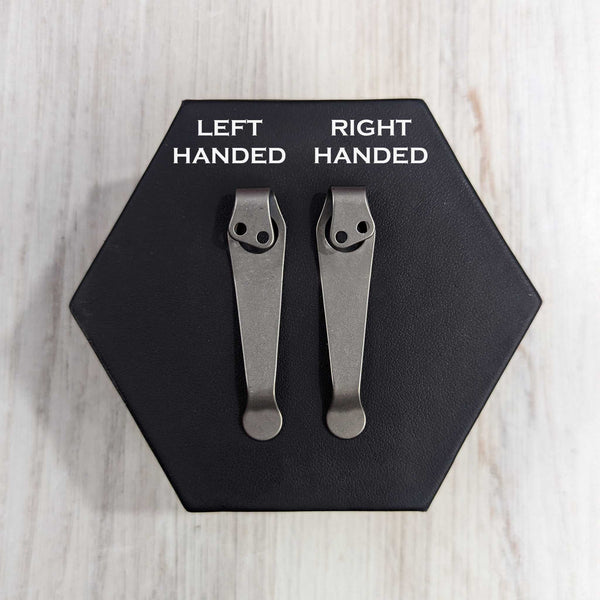 **Right and Left handed configurations include our exclusive right or left handed LNW/OG pocket clip (and no holes on the show side), and the No Clip option does not include the clip and will have NO pocket clip holes included in your scales! Scales and custom pocket clip will be cerakoted same color.
These scales for the Spyderco YoJimbo 2 have been specially designed by Original GOAT to provide a better feel in your hand with its well rounded surface, slightly longer profile, and custom pocket clip configuration, these scales are sure to make this your favorite carry!
Currently only offered in a ceramic-coated aluminum or titanium and in our Ridgeline texture, which is slightly modified version of our MM1 texture.
***Looking to make it a custom GOAT, be sure to check out custom color selections found here...we added a preview of one of our most popular premium cerakote color options - Midnight Bronze (H-294)
It's the little things
Color-matching the custom pocket clip is a nice touch. OG is all up in the details :) These contoured scales are a million times better than stock. Get you some!
Amazing scales
Bought their original scales for this knife and while they are good, these new scales are much better. The contouring changes the handle ergonomics and makes it a dream to hold in hand. Awesome that they include a matching colored pocket clip! Still adjusting to the positioning in the pocket. But so far so good!
Subtle perfection
Superb design, engineering and craftsmanship, all the descriptors that you normally use to describe a luxury vehicle. The scales installed with ease, the fitment perfect. The contours feel like a familiar handshake. The bad thing is that OG doesn't make these scales for the Yojumbo.