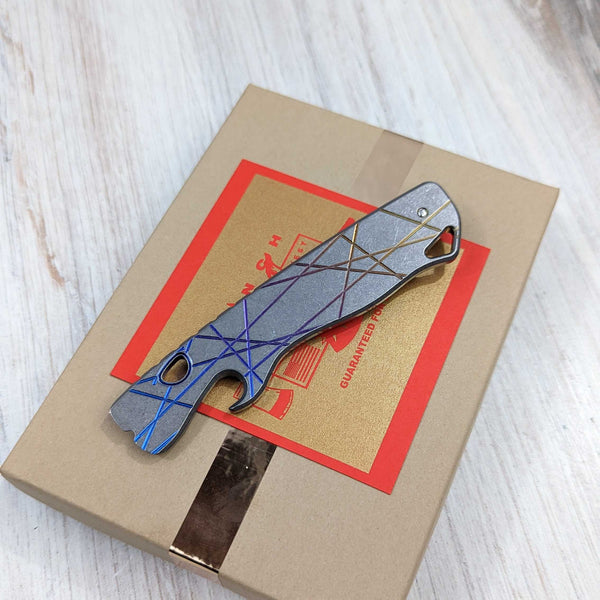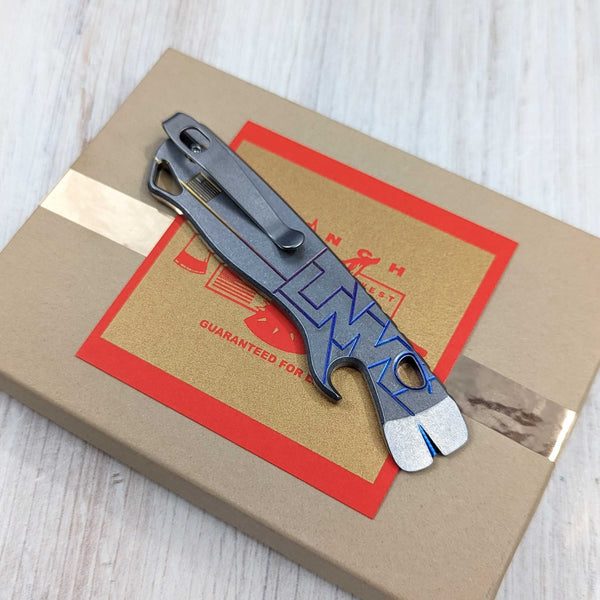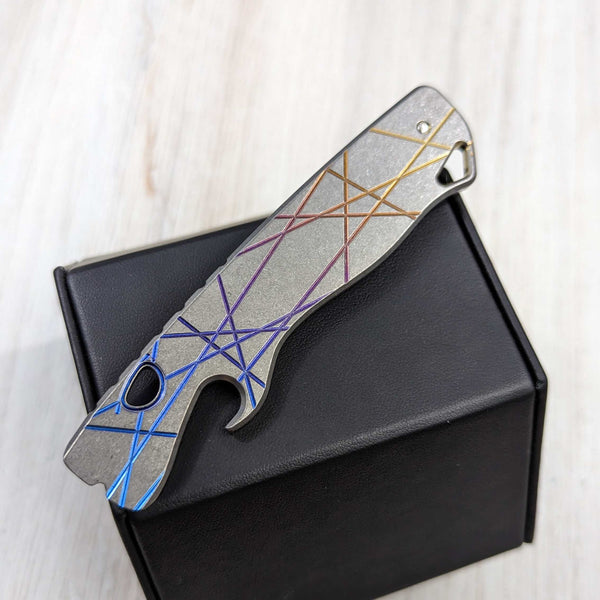 Lynch Northwest's ever-popular prybars are now available while they last!!  
The "Eddie" pattern is a legacy pattern, so this may be your very LAST CHANCE to grab this edition with its gorgeous machined grooves on the "show side" and that little bit of that extra Lynch detail with their logo and proud stripes of the USA flag on the other!
This prybar has the faded "logo" anodization that provides just that hint of extra special detail to those fine lines with those beautiful faded colors!  
Like Original GOAT, all of Lynch NW's products are 100% USA-MADE and come with a lifetime guarantee, so you are sure to find that high-quality standard that you find in all of our products!