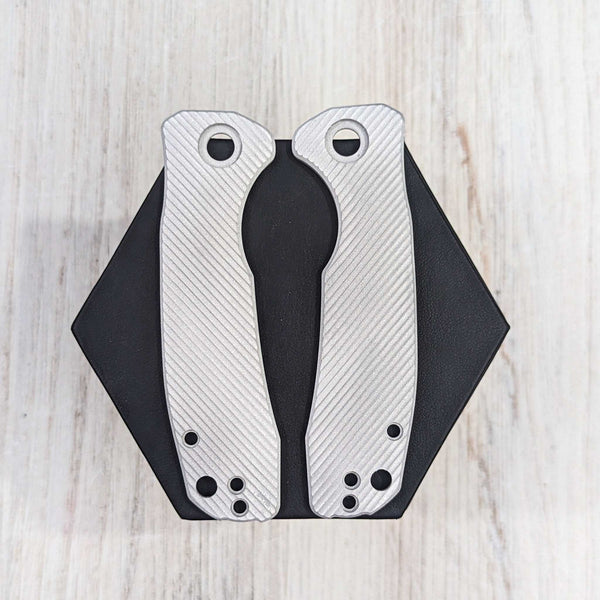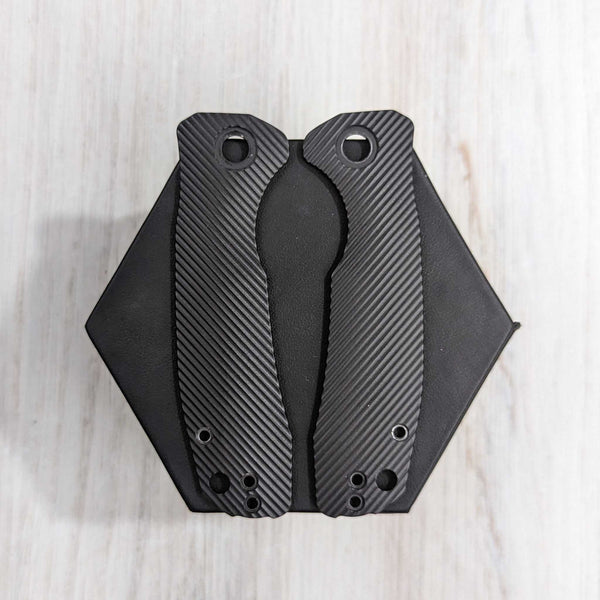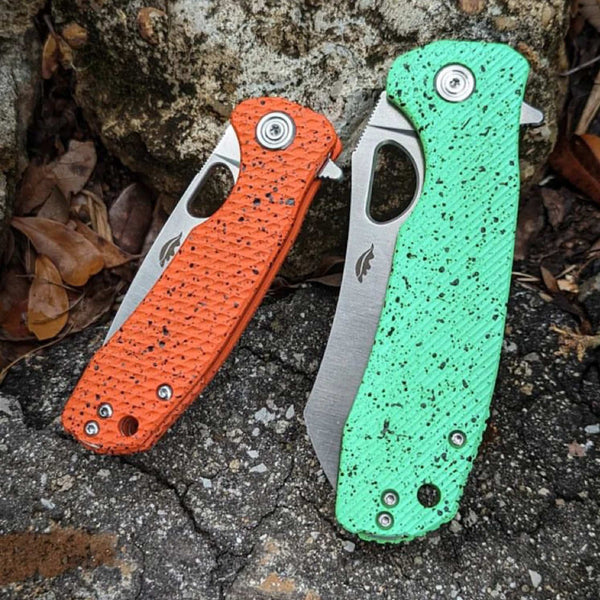 What do you get when you cross a Honey Badger with a GOAT, an absolutely OG collab!! 
Take your Honey Badger to the next level with a set of our Original GOAT aluminum scales, available in multiple textures, including the signature Honey Badger honeycomb (HIVE) option!
With options for small, medium, and large configurations, you will surely find your favorite OG!  
Make that carry truly Original by adding some color to your carry with one of our custom cerakoting options, from our standard colors to our full custom splatter and fade options. These GOATs will be sure to separate your Honey Badger from the HERD!!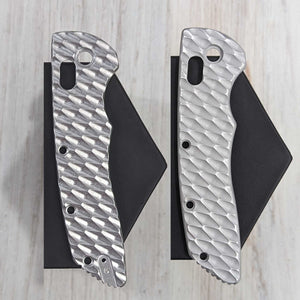 Stoned vs In The Buff
Stoned...a little shiner option, but still knocks down that super shiny aluminum.
In the Buff...a blasted and buff surface that takes that away that overall shiny finish but brings back just that hint of shine all along those edges.
Custom Ceramic Coat Options
From Splatters to Fades, learn more about our unique OG custom coating options to take your carry to the ultimate OG level!
Be the Color Magician
From Fades to Custom Splatter GOATs, the possibilities are practically endless when you create your own magical color creation.
Honey Badger revival
Ok, everyone knows the Honey Badger is a nice knife for what you pay. Or you wouldn't have purchased these scales. But when you put these OG scales on, it turns it into an awesome knife. These completely changed this knife into something that is way more quality now. Almost to the point that I don't wanna carry it. "You know, like you're really nice knives that you don't wanna mess up". But of course I had to show it off. Another great job OG. Yes it took forever. But sometimes perfection takes a while. I love these scales. Can't wait to receive the ones for my second knife.