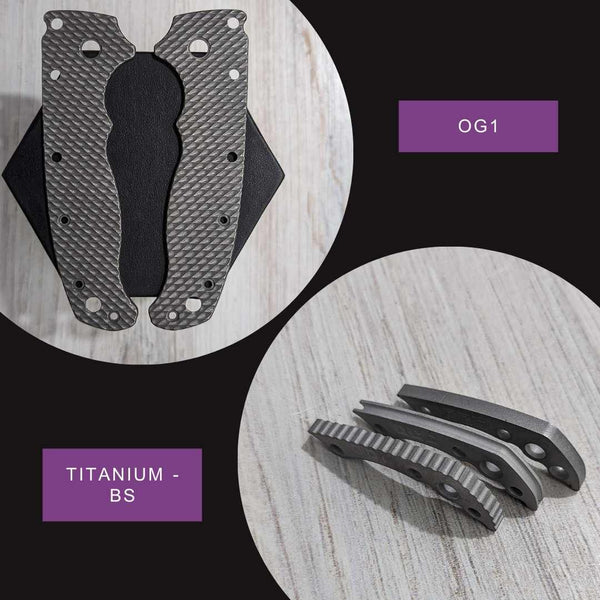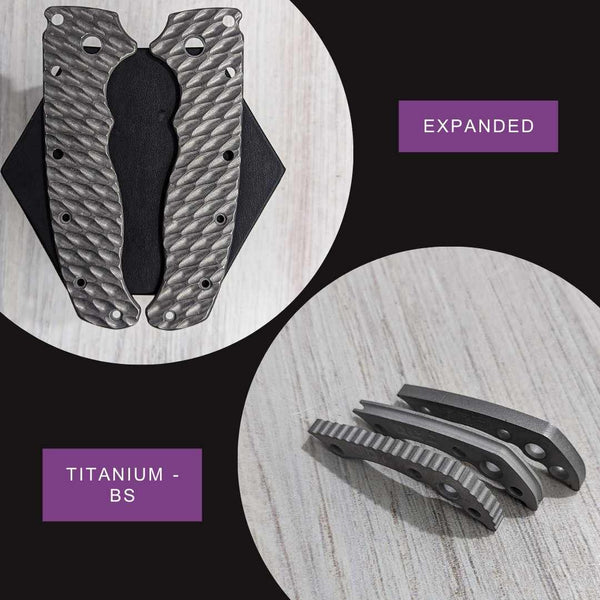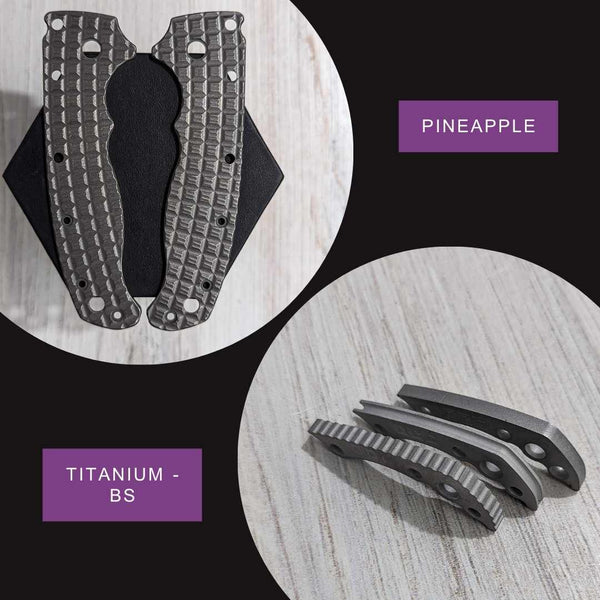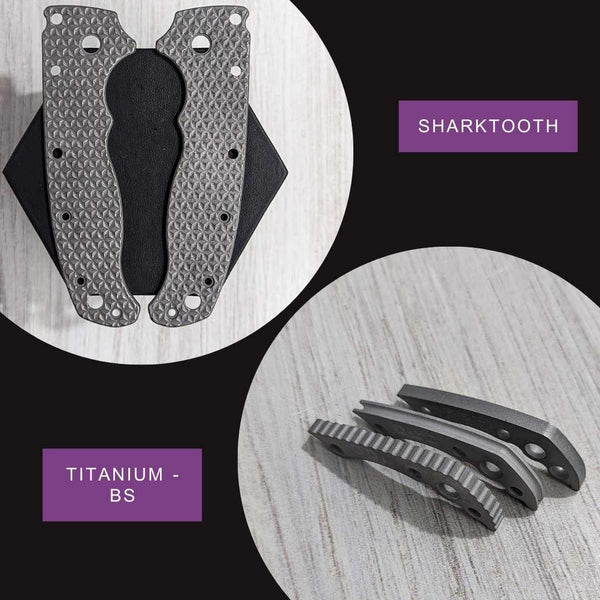 STOCKY GOAT - SMALL PIVOT - Titanium Scales & Backspacer Bundle - Stoned (Compatible with Demko AD20.5)
***Compatible with Demko AD20.5 grivory models only***
How about we add a little texture to that carry...select your favorite OG texture and show off your unique and unmatched OG style with one of these custom sets of OG textured titanium scales!!
Offered in our Stoned finish.
And as if that was not enough...we're making it a bundle with your choice of a matching titanium backspacer in our smooth, ball-groove or jimped style!!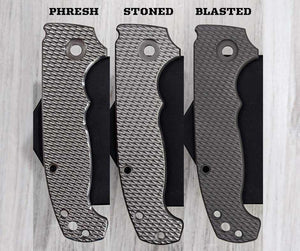 Titanium Finish Options
Choose from the following options...
PHRESH, this is a shiny finish straight from production. We lightly buff these to remove any sharp edges left behind by manufacturing, but you may still see light tool marks on this option.
STONED, this is your "typical" stonewashed finish...but with all that OG quality! We use the highest grade media and compounds so that these still remain a touch of shine.
BLASTED, this a darker, matte finish, and you can have them either dark blasted (shown) or a lighter blast that is just a few shades lighter due to the media we use, but still will have that matte look and feel.
OG to the rescue!
I really love the Demko knife. However the factory plastic scales are horrible. After putting on the new scales and back spacer in titanium, this knife has become pocket jewelry. The knife feels so much more expensive and bulletproof. The centering of the blade is solid Center with no blade play at all!! I would recommend these scales for anyone who wants to make their Demko AD20.5 a gem!!! Way to Go OG!!!!
Absolutely Amazing!
I got the expanded scales with a smooth backspacer and they were very easy to install and they look absolutely incredible. They make the knife feel so much more premium than it did with the grivory scales. Definitely recommend!