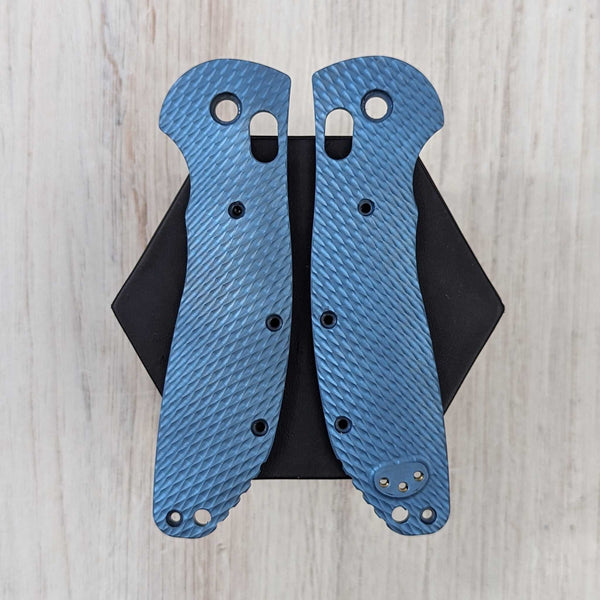 LIMITED RELEASE - STOCKY GOAT - Titanium Scales (Compatible with RSK Mk1-G2 (full-size))
Just a few special GOATs to brighten your day! 
These titanium RSK scales were a special run for Blade Show 2023, and these kids came back home and are looking for a new home...maybe it is in your pocket?!?

We will be running more in the future...but for now, these will be all we have for the next few months while we continue to expand our options and combat the summer months in FL!
These are all for right-handed carry and do not have any additional finger-jimping included, and unfortunately, no additional modifications can be made to these scales!
*Wings - PHRESH Finish
*Anodized - Wings - Gold 
*Anodized - MM1 - Bronze 
*Anodized - Our Brand-New Drift Texture in the ever popular Green Anodization
*Anodized - OG1 - Blasted Steel Blue
*Anodized - OG1 - Dark Blasted Fade - This set does have some slight surface marks from being handled at the show; however, we have reduced the price to reflect those "blems"
Awesome!
Scales look awesome, milling lines are consistent from top to bottom. Ano is bright so color really pops. If you want a titanium scale for the ritter houge these are perfect.