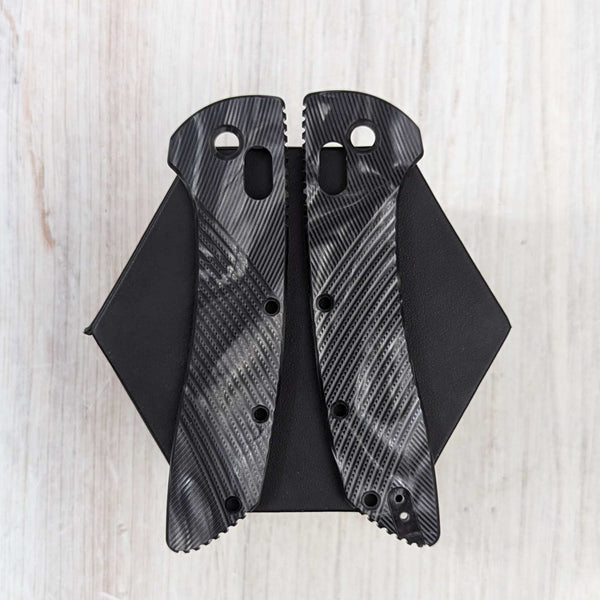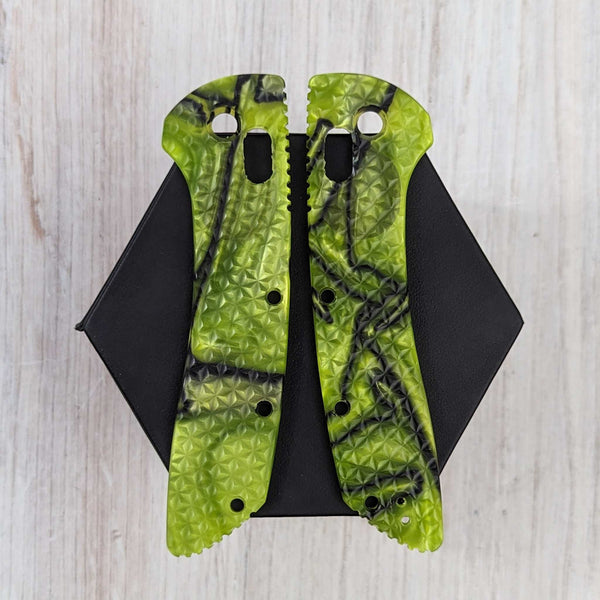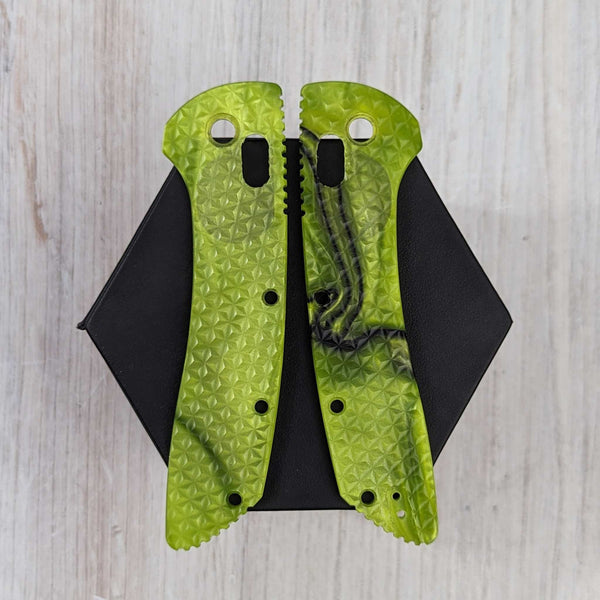 IN-STOCK - SKNY GOAT - Kirinite Scales (Compatible with Hogue Deka V2 - Magnacut model & more)
These items are in stock, cannot be modified, and are part of our current IN-STOCK SALE.  Enjoy these quick and easy OG options!
Our lightest option for your Hogue Deka v2 (Magnacut Blade model & others). 
These Kirinite scales weigh around .4 ounces (different textures differ slightly), making your carry lighter than stock at an average TOTAL weight of only 2.0 ounces.   A great colorful way to show off your OG style while lightening your load!
With that finger notch out of your way, you can grab these OGs and start showing off your OG style everywhere!
Due to how this material is created, each set will have a unique pattern and may differ slightly from the pattern flow in the material shown in the photos.
Are you an OG fan of Kirinite but don't see your favorite style/texture available...then be sure to signup for our OG newsletter below (and don't forget to confirm that email) so that you are one of the first in our TRIBE to know when these GOATs are ready for a new journey straight to your pocket!